Thierry Migeot
AIM Coach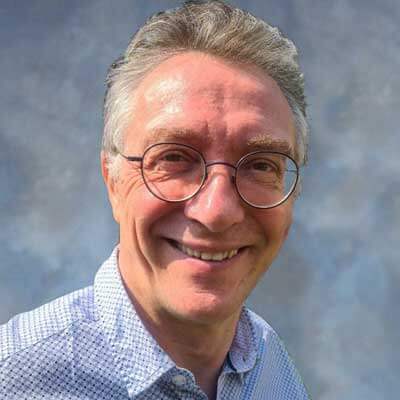 Thierry joined AIM in 2022 after a career holding 21 positions in every aspect of Engineering, Procurement, Product and Process Improvement and Design, Innovation, Training, Coaching and Certification spanning 15 years in the Health Care industry and 17 years in Bank and Insurance.
Thierry has been certified Green Belt, Black Belt and Master Black Belt, both in Design for Six sigma and Lean six sigma. He has lead Global Process improvement programs with focus in France and Asia Pacific (Australia, Hong Kong, Japan, India,…). Thierry was also part of central teams to launch programs with DMAIC and DFSS projects with important Financial and Quality results.
Thierry began his own company in 2020 — TH-MI consulting — TH-MI like Thierry Migeot but also as Transformation, Human, Magic and Innovation!
Why magic? Thierry is also a self made magician and gives his time and money in the "Magie à l'Hopital' association which organizes monthly magic workshops in Hospitals to help kids who have cancer find some joy as they go through a very difficult time in their life.
Thierry has been expatriate 2.5 years in US and is fluent in English. A father of three, Thierry lives in Maisons Laffitte which is ten minutes by train from La defense (Paris – France).
Favorite Innovation Quote
Creativity is thinking up new things. Innovation is doing new things."

– Theodore Levitt (1925 – 2006), Renown economist