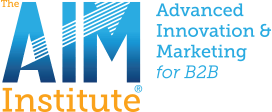 [date generated]
Statement of Work for New Product Blueprinting Training
Training Plan Type: Team
New Product Blueprinting is the world's most advanced method for understanding B2B customer needs in the front end of innovation. The AIM Institute provides workshop training, e-learning, virtual coaching, cloud-based software, and other tools to a) drive success in your new-product projects, b) instill industry-leading skills in your employees and c) promote an "outside-in" culture in your business.
Description
The "Team" plan training program for New Product Blueprinting provides the following:
For each employee:
For each project team:
Virtual Coaching:

Up to 12 hours of in-team AIM coaching per project team (for up to 12 months, not transferrable to other projects)
For your executives:
Executive Dashboard:

You can assign privileges to view a portfolio of multiple Blueprinting projects
Costs
For employees:
0,000
x
0
employees
=
0,000
For project teams:
0,000
x
0
teams
=
0,000
For executives:
$0
TOTAL
=
0,000
Other
If an employee drops out within 90 days, you may transfer their subscription to another employee.
You will be invoiced when Blueprinting Center access is granted at net 30 days with payment in USD.
AIM will notify you in sufficient time to renew subscriptions at your discretion ($39/person/month)
If you are not totally satisfied, you won't be asked to pay for our time invested or services rendered.
To learn how to get started, go to www.theaiminstitute.com/team-training.