Ann Eiden
Vice President, Operations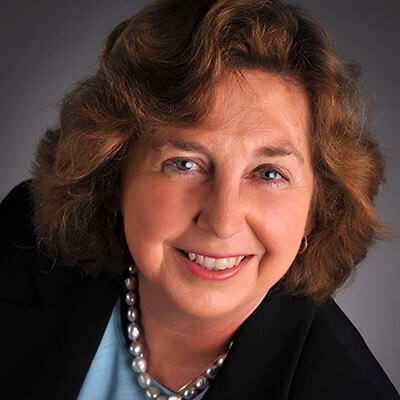 Ann Eiden is Vice President of Operations with The AIM Institute. As such, Ann is the central point for coordinating whatever needs to be done to keep AIM the smooth-running organization that it is. With AIM since its founding, Ann is ready to answer any question, organize any workshop, or get anything needed to the client (or prospective client) as quickly as possible. She would like your interaction with AIM to be a great experience.
Prior to AIM, Ann worked in the chemical industry at BFGoodrich for 19 years, working with Dan for 10 of those years. She worked in many different areas — with most time spent as a Marketing Manager for a variety of industries including pharmaceutical, personal care and specialty industrial products. She also worked in the Compliance Group, helping to integrate 'Responsible Care' within Goodrich, and had key roles in the Business Development and Strategic Planning Group. After leaving Goodrich, Ann was the President of 'The Strategy Source', consulting in areas of new business development. She soon realized that it was much more fun to be a part of a larger dynamic organization… so rejoined Dan at AIM after several years on her own.
Ann has a MS in Industrial Administration from the Krannert School of Management at Purdue University, and a BS in Professional Studies from the University of Notre Dame.
Ann loves to keep busy — whether it be walks in the parks or golfing with her husband Bob, or going on beach vacations escaping the snowy Cleveland winters. They also enjoy attending Notre Dame football games.
Favorite Innovation Quote:
The world is changing very fast. Big will not beat small anymore. It will be the fast beating the slow.

Rupert Murdoch