NEW! Free Webinars exclusively for Blueprinting subscribers…
Join Dan Adams & Scott Burleson for Monday Master Classes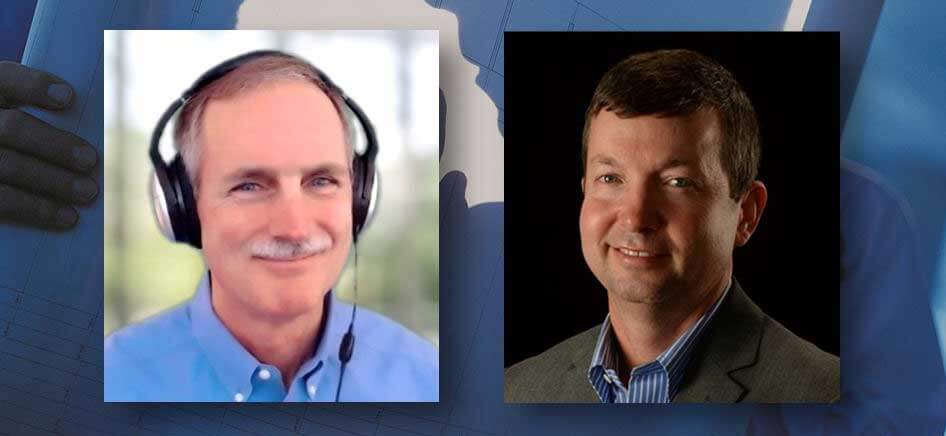 Have you attended a Blueprinting workshop? Why not continue building your skills by attending our Monday Master Classes? During each of these twice-per-month web-conferences, you'll hear a special lesson… and then enjoy an open Q&A session with Dan and Scott. Attend regularly and become amazing at B2B customer insight!
Get pro tips on a specific Blueprinting topic – two Mondays each month!
10:00am EDT: 30 minute lesson with "pro tips"
10:30am EDT: 30 minutes of Q&A (optional)
Sign up to receive invitations
Get a reminder for each class so you can add the event to your calendar and know what topic will be covered. There is no cost to sign up or join the classes.



*By checking opt-in, you agree to receive additional content from The AIM Institute.
Upcoming Classes
Jan 16, 2023: What's the difference between VoC and Concept Testing?
Add to Outlook | Add to Google Calendar
Good product development will include systems for obtaining customer insight throughout the process. However, there's often confusion between earlier stage VoC and Concept Testing. It's a painful error to make. Attend this session and learn how to best leverage customer insight throughout the stages.
Feb 20, 2023: Review Blueprinter Software® updates from 2022
Add to Outlook | Add to Google Calendar
2022 was a HUGE year for Blueprinter software. These updates improve the ability of practitioners and companies to innovate through the power of customer insight! Attend this session to see what's new and to get some tips on putting it to use.
Apr 17, 2022: Value Calculators to Optimize New Product Pricing
Add to Outlook | Add to Google Calendar
Learn how to build a value calculator… and why this tool is so important for ensuring your new product price is just right. We'll cover key issues, e.g. how and when to gather the economic data for your calculator, and how to account for human—not just financial—factors when you ask for the large price premium.
.
---
Past Class Recordings
November 14, 2022: The Myth of the Fast Follower Strategy
October 10, 2022: Avoid the Commodity Death Spiral
August 16, 2022: The Commercial Confidence Index
July 25, 2022: Major Blueprinter® Software Update
June 13, 2022: Rethink Your Major Initiatives
May 16, 2022: Markets vs. Market Segments
April 11, 2022: Lean Startup, Minimum Viable Products and Blueprinting
February 14, 2022: Leadership: Beyond Short-term Thinking
January 17, 2022: Blueprinter® software Upgrades from 2021
December 6, 2021: Blueprinting when you have a Product Idea in Mind
November 15, 2021: Design Thinking for B2B
October 18, 2021: How Unforced Leadership Errors Stunt Growth
October 4, 2021: Connecting Blueprinter with your Stage and Gate Process
September 20, 2021: Analyzing Preference Research Data
August 30, 2021: Writing Current State Questions
August 2, 2021: Pursuing High Stakes Projects
July 12, 2021: 12 Rules of Product Launch
June 21, 2021: Create a Job Map like a Pro
June 7, 2021: B2B vs. B2C: Implications for Innovation
May 17, 2021: Get Certified in New Product Blueprinting
April 19, 2021: How do you select WHO to interview?
April 5, 2021: New Product Blueprinting and Minesweeper Project De-Risking
February 8, 2021: Build a Market Case with Blueprinter Software
January 25, 2021: New Innovation Metrics
January 11, 2021: Seven Gambits for Discovery Interviews
December 7, 2020: Gather Economic Data During Discovery Interviews
November 23, 2020: Blueprinting and Strategic Planning
November 9, 2020: The Market Insights Report
October 26, 2020: Create an Excellent Project Scope
October 12, 2020: Practical Jobs-to-be-Done
September 28, 2020: Interviewing Customers in Special Situations
September 14, 2020: Data Mining within Blueprinter Software using "Search" and "Save As"
August 18, 2020: Introducing the Executive Dashboard
July 27, 2020: Advanced Probing Methods
July 13, 2020: Mastering Outcome Statements
June 22, 2020: Manage Discovery Interviews with Panache
June 8, 2020: Virtual Voice of Customer