Dan Adams
President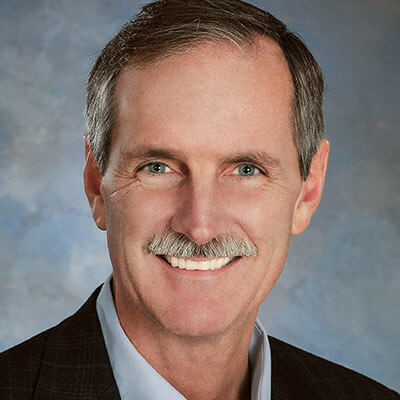 Dan Adams is the Founder and President of The AIM Institute, and author of New Product Blueprinting: The Handbook for B2B Organic Growth. In over 40 years working within and with Fortune 500 corporations, he has explored all aspects of B2B innovation, building New Product Blueprinting from the ground up. He is a chemical engineer and holder of many patents and innovation awards, including a listing in the National Inventors Hall of Fame.
One of the foremost experts in B2B innovation, Dan has taught tens of thousands of B2B professionals in every region of the world in hundreds of workshops. An award-winning speaker, he has lectured at Wharton's Executive MBA program and other North American & European universities, and is a popular industry keynote speaker.
In addition to pioneering New Product Blueprinting, Dan Adams has created two other methodologies in the product development space. The LaunchStar®  process guides teams through advanced B2B product launches. And the Minesweeper® project de-risking methodology is used to detect and avoid "landmines" in transformational projects.
In recent years, Dan Adams and his team have conducted significant original research into the behaviors that drive B2B organic growth. Because he regularly works with the largest B2B firms in the world, he can help your leadership team establish a dependable roadmap to profitable, sustainable organic growth. A good starting point is the B2B Growth Diagnostic developed by Dan and The AIM Institute team.
To discuss ways Dan Adams can help your company or trade association better understand the exciting possibilities for B2B customer insight and innovation today, contact us or email Dan directly at [email protected].