Dave Loomis
AIM Coach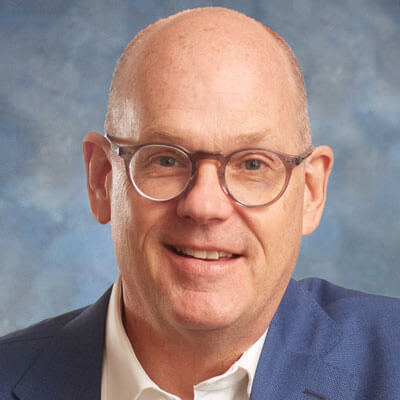 Dave Loomis is a certified coach for New Product Blueprinting, and was instrumental in AIM's growth as its Senior VP from 2012-2014. In this capacity, he trained over 500 engineers, marketers and sales professionals in voice-of-customer and product-launch techniques.  During this time, he traveled throughout the US, Europe, Asia and Australia helping companies.
He is founder and president of Loomis Marketing, a marketing consulting and executive coaching firm focused on enabling personal and corporate growth. Dave has a track record of transforming brands, processes and profitability…as well as people.  His experience covers a broad range of industries and companies, including many well-known global brands.  He has particular expertise in market analysis, segmentation, strategy, innovation, branding and communications. Dave coaches companies and executives to achieve their potential.
Previously, Dave was CMO of Dix & Eaton, a strategic communications firm, where he helped the company establish a business development function. For 15 years, Dave worked as an internal consultant at the holding company office of NACCO Industries, a $3.5 billion public diversified corporation with subsidiaries in industrial equipment, coal mining and housewares.  While at NACCO, he focused much of his time on the Hyster-Yale lift truck business, helping craft dozens of strategies for products, industries, channels, key accounts and countries.
Dave began his career in Chicago, where he worked at Leo Burnett Advertising and was a consultant for the Richmark Group, a consulting firm specializing in distribution channel optimization for B2B firms. He was an adjunct professor of marketing from 2008-2012 at Case Western Reserve University's Weatherhead School of Management, where he developed a class called Market Value Creation. Dave was an inaugural member of the Berkeley Innovation Forum, a member of the Kellogg Innovation Forum and a voting representative to the Industrial Research Institute.
Dave has devoted a considerable amount of time during his career to giving back to his community, serving on a number of boards in strategy and marketing roles.  He currently sits on the board of Breakthrough Schools, a non-profit charter school system and Maximum Accessible Housing Ohio. He previously served on the boards of the Cleveland Play House, the Museum of Contemporary Art Cleveland and the Frank Lloyd Wright Trust in Chicago.
Dave is based in Chagrin Falls, Ohio, a suburb of Cleveland.
Favorite Innovation Quote
Learning and innovation go hand in hand. The arrogance of success is to think that what you did yesterday will be sufficient for tomorrow."

– William Pollard