Mark Famy
AIM Trainer and Coach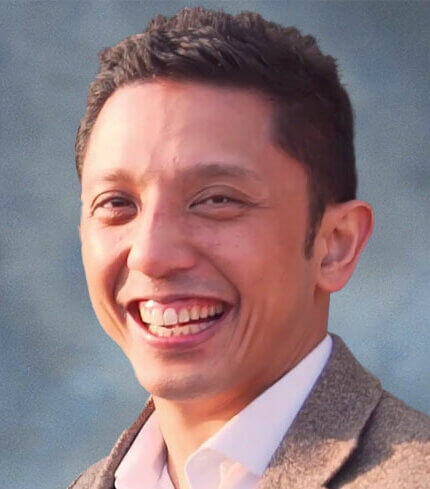 Mark emboldens leaders, managers and change-makers within organizations so that they can achieve the seemingly impossible.
He joined AIM in 2023 after honing his craft training, facilitating, coaching, mentoring and leading teams in corporate innovation strategy, business development and innovation management at Saint-Gobain. He now applies his experience helping other companies be better.
He has introduced novel Innovation Strategies for business units serving markets as diverse as Automotive, Aerospace, Industrial and Life Sciences, led those transformations initiatives to help solidify the next stages of growth as well as rolling his sleeves up and managing teams to develop new products and services based on solid outcomes from methodologies like Design Thinking, Lean Startup and of course New Product Blueprinting.
He holds a Masters in Mechanical Engineering and Product Design as well as an Executive Diploma in Strategy and Innovation from Warwick Business School (WBS)
Mark now lectures at WBS on topics such as Strategy, Innovation and Entrepreneurship where he shares his insights and experience in the Executive MBA and MBA courses.
Growing up in London, Mark has experience of the melting pot of cultures that this environment provides and now enjoys the quiet village life in Gloucestershire, South West of England with his wife and 2 children.
With a strong belief in everyone should strive to 'live your purpose', he volunteers his time helping people articulate their own personal purpose and lives his own purpose by helping teenagers become better at public speaking through science communication.
Favorite Innovation Quote:
We're here to make a small dent in the Universe. Otherwise, why even be here?

Steve Jobs