Scott Burleson
Senior Vice President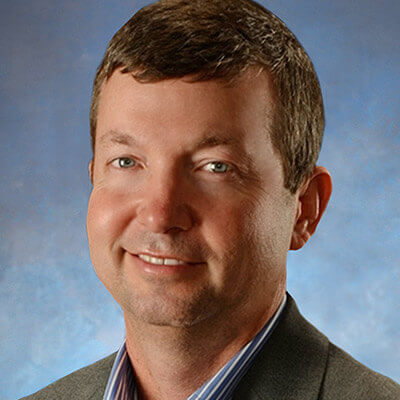 As Senior Vice President for AIM, Scott's charge is to help the New Product Blueprinting community to enjoy profitable and outrageous business growth. He enjoys the process of seeing client objectives accomplished using the New Product Blueprinting approach. Scott's mantra is "Everything begins with what the customer is trying to do."
Throughout his career, Scott has sought to distill innovation into a repeatable process. His first breakthrough in this quest came as a product manager for John Deere's compact tractor segment. Faced with the challenge of building new generations of complex machines, he discovered Anthony Ulwick's Outcome-Driven Innovation (ODI) process. It turns out that "beginning with what the customer is trying to do" from the ODI model delivers market wins. Scott's greatest triumph was the John Deere 1-Family series. These models outsold the previous line by over 100% while increasing margins.
In the wake of this success, he joined Ulwick's firm as Director of the Strategyn Institute. While there, he learned from the world's top ODI experts while working with companies such as Intel, McDonald's, and Johnson & Johnson, among many others. After Strategyn, Scott led the growth efforts for Actuant Corporation by training and consulting internal clients in the US, Europe and Asia. While at Actuant, he learned the unique facets of the B2B world but also discovered a new problem: "How do we distill innovation into a process that is not just repeatable but also teachable?" The answer, of course, was the New Product Blueprinting system from AIM.
Scott has a BS in Electrical Engineering and a MS in Management from North Carolina State University. In addition to Outcome-Driven Innovation and New Product Blueprinting certifications, Scott is a certified New Product Professional from PDMA (Product Development and Management Association), a Certified Professional Market Researcher by the Marketing Research Association, is Pragmatic Marketing Certified, is a Certified ScrumMaster (agile software development), and a Certified Product Owner (agile software development). Scott has lectured on innovation topics at the University of North Carolina, North Carolina State University and at conferences in the US and Europe.
Scott, his wife Elizabeth and two daughters live near Chapel Hill, North Carolina. When not at work, he enjoys playing guitar, fishing, and watching reruns of The Andy Griffith Show.
Favorite Innovation Quote
Strategy without tactics is the slowest route to victory. Tactics without strategy is the noise before defeat."

– Sun-Tzu