Simon Waddington
AIM Trainer and Coach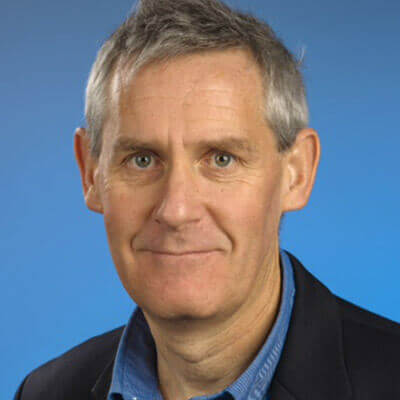 Simon Waddington is a European-based coach for New Product Blueprinting. He joined AIM in 2014 after a career spanning over 20 years in the chemical industry, encompassing product development, market management and business development.
Just a few of Simon's accomplishments throughout his career include inventing the technology for Voranol, leading the team to first sales of Syntegra and leading the strategy for Voramer – all well-known Dow brands. Simon also holds patents for polyurethane packaging foam and for low-emissions polyurethane polymers.
Simon has a BSc degree (with honors) in Material Science and Polymer Chemistry from Brunel University in the UK. He also has a Diploma in Business Development from the International Institute for Management Development (IMD) in Lausanne, Switzerland. He speaks French and German, aside from his mother tongue, English.
If Simon's intellectual credentials were not enough, he may be in the best physical shape of all the AIM coaches. He is an avid biker, having taken part in open stages of the Tour de France, participated in a 7-day race from Geneva to Nice, and rode across India to raise funds for disaster victims. Of course, he also enjoys running and triathalons.
When he's not on his bike – or helping companies innovate – Simon lives with his wife in Ebertswill, Switzerland, where they raised their two children.
Favorite Innovation Quote:
Live as if you were to die tomorrow. Learn as if you were to live forever"

Mahatma Gandhi