Training to de-risk your high-stakes projects…
It's likely this training will save your company millions of dollars, given that most large B2B companies pursue several major, "great-hope" projects. The sad part isn't that most will fail: After all, it's not easy pursuing unfamiliar markets, disruptive ventures or transformational technologies. No, the unfortunate reality is that many could either be killed much earlier or rescued with early and intelligent course corrections.
This all changes when your teams know how to de-risk their projects. (See video, De-risking Transformational Projects.) We offer this training in two steps: First a 1-day simulation workshop, so your teams can learn our methodology without "emotional attachment" to their real projects. Then teams apply these same methods to their real projects in a second 1-day hands-on workshop. (Note: The 1-day simulation workshop is also offered in an open workshop setting.)

What will you learn?
You'll be amazed at how much you'll learn in just the one-day simulation workshop. View agenda. In 7 hands-on exercises you'll learn how to…
Generate risk factors
Create a consumption chain
Identify FAQS (facts, assumption, questions, surprises)
Use Minesweeper® software
Properly rate Impact and Certainty
Interpret a Minesweeper "Certainty Matrix"
Categorize 6 "buckets" of risk
Build a CheckPoint plan
Communicate your de-risking plan to management
De-risk completely unfamiliar markets
What will you take home?
You'll learn to apply our proprietary 6-step de-risking process at the workshop… using our software as a roadmap and team collaboration tool. You'll begin your work using a specially-modified version of Blueprinter® 5.0 to generate risk factors. Then you'll launch Minesweeper software to rate risk factors for impact and certainty… so you can address potential "landmines" very early.
Attendees receive the following tools at a combined in-house simulation-and-hands-on workshop:
12-month access to Blueprinter 5.0 software*
12-month access to Minesweeper software*
Simulation workbook
De-risking workshop log with all presentation slides
Hard-copy learner materials
*A license for the modified Blueprinter/Minesweeper combination costs $30/month after year 1
Open workshop registration information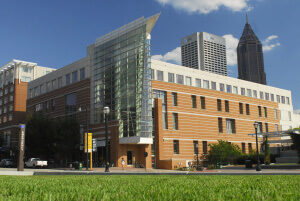 There's no better way to see what your company is missing than by attending our 1-day open simulation workshop. You and attendees from other companies will spend the day going through a year in the life of a fictional project by "Acme Composites"… a company trying to break into the packaging market with its new fiber. You'll take home two booklets… the simulation and a set of presentation slides. (You won't receive software: This is reserved for teams that conduct the "hands-on" workshop with real projects.)
The cost is only $1495, and virtually everything you'll learn will be new to you. Why? Because The AIM Institute built this risk-mitigation methodology from the ground up, after seeing immense waste. Early-bird discounts are available. The maximum attendance at our workshops is 25—so register early.
All upcoming workshops
April 2, 2020 – Atlanta, GA, USA – Register Now
Register by February 2 for the super early bird rate.
May 14, 2020 – Zurich, Switzerland – Register Now
Register by March 13 for the super early bird rate.
---
October 8, 2020 – Atlanta, GA, USA – Registration to open 6 months prior to the event.
---