NEW! Free Webinars exclusively for Blueprinting subscribers…
Join Dan Adams & Scott Burleson for Monday Master Classes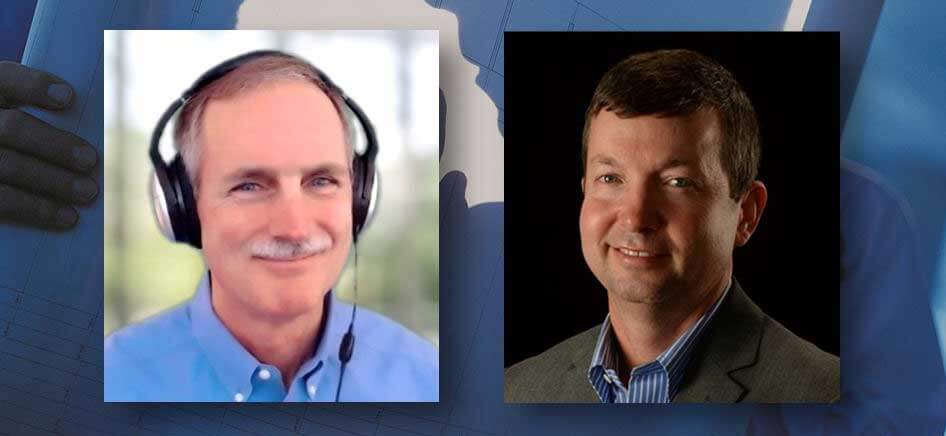 Have you attended a Blueprinting workshop? Why not continue building your skills by attending our Monday Master Classes? During each of these twice-per-month web-conferences, you'll hear a special lesson… and then enjoy an open Q&A session with Dan and Scott. Attend regularly and become amazing at B2B customer insight!
Get pro tips on a specific Blueprinting topic – two Mondays each month!
10:00am EDT: 30 minute lesson with "pro tips"
10:30am EDT: 30 minutes of Q&A (optional)
Sign up to receive invitations
Get a reminder for each class so you can add the event to your calendar and know what topic will be covered. There is no cost to sign up or join the classes.



*By checking opt-in, you agree to receive additional content from The AIM Institute.
Upcoming Classes
Mon, Feb 22, 2021: New Certifications for Practitioners and Blue Belts
Add to Outlook | Add to Google Calendar
Boost your career with two new certifications from The AIM Institute: The Certified Practitioner and Certified Blue Belt. Learn the requirements for each and how you can track your progress in the new Blueprinting Center Home Page. With these certifications on your resume or business card, you'll tell the world you are in the elite ranks when it comes to B2B customer insight skills.
Mon, Mar 8, 2021: Connecting Blueprinting and your Stage-and-Gate Process
Add to Outlook | Add to Google Calendar
Stage-and-gate processes and New Product Blueprinting are two of the most popular ways for companies to improve their new-product success. Learn how they complement each other and how improved front-end work is critical to your NPD process. See how the latest improvements in Blueprinter software make it easy to connect Blueprinter data to your own process.
Mon, Mar 22, 2021: How Unforced Errors in Business Leadership Stunt Growth
Add to Outlook | Add to Google Calendar
We'll explore some of the most common mindset errors in business leadership today, beginning with the flawed goal of "maximizing shareholder wealth." Explore other mistakes as well: the problem with short time horizons… failing to foresee second-order effects… and the lack of balance between results and capabilities. Just stopping these bad habits will make you a more effective leader.
Mon, Apr 5, 2021: How Does Blueprinting fit with Minesweeper project de-risking?
Add to Outlook | Add to Google Calendar
Increasingly, Blueprinting clients are using AIM's Minesweeper de-risking methodology to "de-risk" large, transformational projects. Join us as we explore when each methodology makes sense, and when they should be combined. We'll explore the basic steps of de-risking, from generating assumptions… to rating them… to building a CheckPoint plan… to presenting your progress to management.
Mon, Apr 19, 2021: How do we select WHO to interview?
Add to Outlook | Add to Google Calendar
B2B innovation has complexities. A huge one is, "Who do we select to interview?" That is, we know that we're going to interview "customers." But which ones? Product users? What about Purchase influencers? Distributors? If our product becomes a component of another product, do we go down the value chain? And how far? Thankfully, jobs-to-be-done can help to navigate these questions.
---
Past Class Recordings