NEW! Free Webinars exclusively for Blueprinting subscribers…
Join Dan Adams & Scott Burleson for Monday Master Classes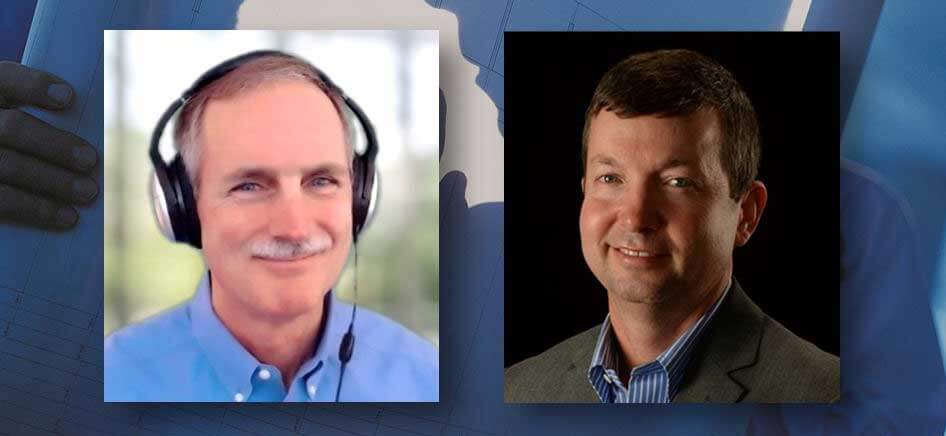 Have you attended a Blueprinting workshop? Why not continue building your skills by attending our Monday Master Classes? During each of these twice-per-month web-conferences, you'll hear a special lesson… and then enjoy an open Q&A session with Dan and Scott. Attend regularly and become amazing at B2B customer insight!
Get pro tips on a specific Blueprinting topic – two Mondays each month!
10:00am EDT: 30 minute lesson with "pro tips"
10:30am EDT: 30 minutes of Q&A (optional)
Sign up to receive invitations
Get a reminder for each class so you can add the event to your calendar and know what topic will be covered. There is no cost to sign up or join the classes.



*By checking opt-in, you agree to receive additional content from The AIM Institute.
Upcoming Classes
Mon, Aug 30, 2021: Writing Current State Questions
Add to Outlook | Add to Google Calendar
Current State questions help to get your qualitative Discovery Interview off to a great start. Good questions should set the customer at ease, setting the stage for a great conversation. But can we gather reconnaissance as well? And how much? What is a great Current State question? In this session, we'll work on this important Blueprinting skill.
Mon, Sep 20, 2021: How to Analyze Your Preference Data
Add to Outlook | Add to Google Calendar
Your Blueprinter software includes powerful tools for analyzing your data… especially for sub-segmenting your markets in a way competitors can't match. In this session, we'll take a deep dive into all the ways you can parse your quantitative Preference data.. and present your findings to management.
Mon, Oct 4, 2021: Connecting Blueprinting with your Stage-and-Gate Process
Add to Outlook | Add to Google Calendar
Stage-and-gate processes and New Product Blueprinting are two of the most popular ways for companies to improve their new-product success. Learn how they complement each other and how improved front-end work is critical to your NPD process. See how the latest improvements in Blueprinter software make it easy to connect Blueprinter data to your own process.
Mon, Oct 18, 2021: How Unforced Errors in Business Leadership Stunt Growth
Add to Outlook | Add to Google Calendar
We'll explore some of the most common mindset errors in business leadership today, beginning with the flawed goal of "maximizing shareholder wealth." Explore other mistakes as well: the problem with short time horizons… failing to foresee second-order effects… and the lack of balance between results and capabilities. Just stopping these bad habits will make you a more effective leader.
.
---
Past Class Recordings