NEW! Free Webinars exclusively for Blueprinting subscribers…
Join Dan Adams & Scott Burleson for Monday Master Classes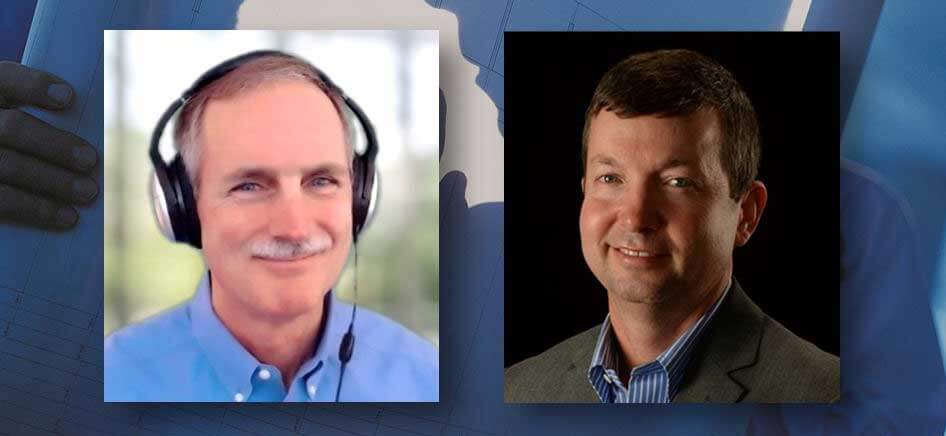 Have you attended a Blueprinting workshop? Why not continue building your skills by attending our Monday Master Classes? During each of these twice-per-month web-conferences, you'll hear a special lesson… and then enjoy an open Q&A session with Dan and Scott. Attend regularly and become amazing at B2B customer insight!
Get pro tips on a specific Blueprinting topic – two Mondays each month!
10:00am EDT: 30 minute lesson with "pro tips"
10:30am EDT: 30 minutes of Q&A (optional)
Sign up to receive invitations
Get a reminder for each class so you can add the event to your calendar and know what topic will be covered. There is no cost to sign up or join the classes.



*By checking opt-in, you agree to receive additional content from The AIM Institute.
Upcoming Classes
Mon, Nov 15, 2021: Optimizing Design Thinking for B2B
Add to Outlook | Add to Google Calendar
The "Design Thinking" process applies methods from the design and architectural realms to new product development. However, it's most common for B2B firms to struggle to use implement it with good results. Learn how to leverage the best of Design Thinking into a legitimate core innovation process for B2B.
Mon, Dec 6, 2021: So, you've got a new product idea…
Add to Outlook | Add to Google Calendar
A common question amongst new Blueprinting practitioners is, "Can I still do New Product Blueprinting if I have a product idea in mind?" Thankfully, the answer is "Yes!" However, the existence of the product idea will impact your project scope, the Discovery Interview, and even the Preference Interviews as well. Learn how to ensure that your Blueprinting project will help ensure that your new product will be a smashing success.
Mon, Jan 17, 2022: Blueprinter software®: New Features from 2021
Add to Outlook | Add to Google Calendar
From the early days when Blueprinter software was built in Excel, to the PC version, to now the web app, Blueprinter software continues to advance. Each improvement is selected from hundreds of possible enhancements. The B2B marketer is so busy, it's easy to miss the more recent updates. Attend this session and learn about the most impactful new features from 2021.
Moving Business Leaders Beyond Short-termism
Add to Outlook | Add to Google Calendar
Most publicly traded companies are plagued by short-term, financially focused thinking that seriously hampers profitable, sustainable growth. Learn about innovation friction… first-domino fixation… and first-domino amnesia. These are hard lessons for management, but we'll show you how to get them across.
Lean Startup, Minimum Viable Products & Blueprinting
Add to Outlook | Add to Google Calendar
Lean Startup is a fast, nimble approach to creating new products born in Silicon Valley… and its "Minimum Viable Product" concept has gained significant traction in the corporate world. It's a fine methodology, , but if you apply it "as is" without making some special adjustments for B2B, you can run into serious problems.
Rethink your Major Initiatives
Add to Outlook | Add to Google Calendar
Want rapid, profitable, sustainable growth? Most otherwise-fine initiatives cannot deliver this, e.g. productivity, quality, sales training, customer intimacy, global expansion, and acquisitions. Sure, these initiatives can be helpful, but they can also be distractions from the main goal you should have: "Understand and meet customer needs better than others."
The Commercial Confidence Index: A New Innovation Metric
Add to Outlook | Add to Google Calendar
Want to drive out most commercial risk in the front end of innovation? We'll show you how to deploy this new metric so your R&D team can focus on technical risk in the development stage. They'll have confidence the market will embrace their new product if they can hit their design targets.
How to Avoid the Commodity Death Spiral
Add to Outlook | Add to Google Calendar
When you stop innovating for customers, your path is marked by lower pricing, lower profits, budget pressures, cost reductions, reduced innovation capability, and then death or "life support." Learn the telltale signs of a business headed in this direction… and how to warn your management if this describes your business.
Value Calculators to Optimize New Product Pricing
Add to Outlook | Add to Google Calendar
Learn how to build a value calculator… and why this tool is so important for ensuring your new product price is just right. We'll cover key issues, e.g. how and when to gather the economic data for your calculator, and how to account for human—not just financial—factors when you ask for the large price premium.
.
---
Past Class Recordings