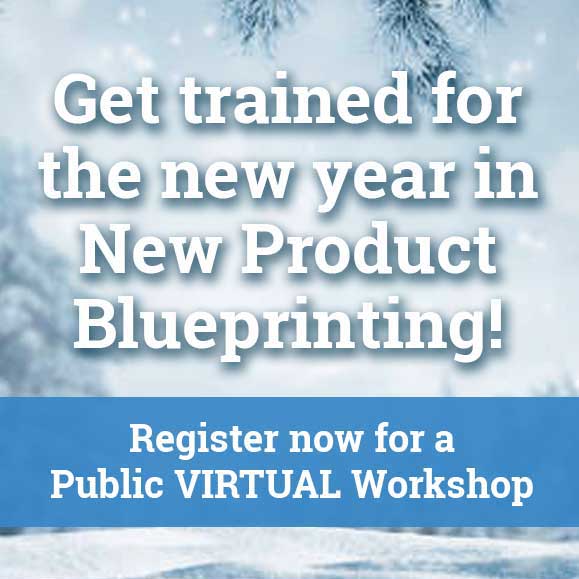 Discover the only B2B optimized VOC system! Join AIM founder, Dan Adams, at our next VIRTUAL Blueprinting Workshop.
Learn More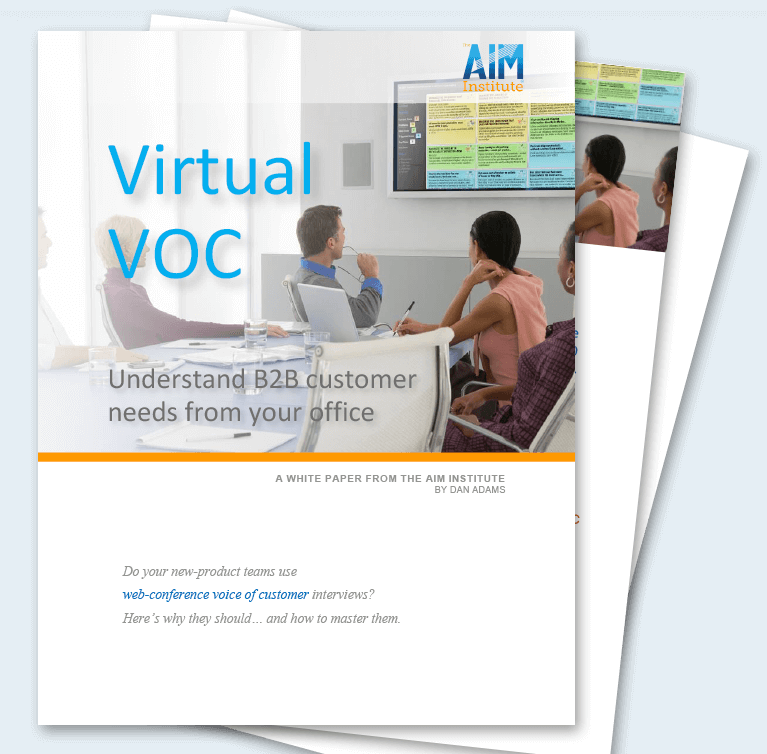 This new white paper contains dozens of suggestions for top-flight VVOC, organized around 7 easy-to-follow recommendations.
Download
The AIM Institute… Transforming Product Development
Haphazard and hit-or-miss often describes the approach of many B2B companies to new product development. But we're changing all of that. The AIM Institute trains B2B product developers in the science of customer insight. Our process fundamentally changes the dynamics of product design, development, and launch.
But don't take our word for it. Ask any of the Global 1000 companies that have embraced our "flagship" process: New Product Blueprinting. Utilizing comprehensive training plans and advanced tools to create new product opportunities, our revolutionary product development methods help firms dramatically boost new product success. Nothing guides a B2B new-product team through the front end of innovation as well as our Blueprinter® software.
Many Blueprinting clients have noted, "Shouldn't we be asking these great probing questions of customers all the time?" So we developed Everyday VOC for sales professionals and others. This fits nicely with any sales training program you use, and provides unparalleled skills for understanding customers' desired outcomes… which you can then data-mine later in your CRM.
Finally, The AIM Institute has developed novel ways for companies to "de-risk" their high-stakes projects. Using our Minesweeper® software to detect and avoid project "landmines," our clients are emboldened to pursue much more exciting and transformational projects.
Want to see your organic growth surpass your peers? We believe you do this when you understand and meet customer needs better than others. The AIM Institute specializes in the "understand" part… with B2B-optimized methods it has pioneered and refined over the years. We aren't "hired guns" who will research your customers needs for you. Rather, we'll train your people to excel at customer insight.
It's time for a new way of thinking about developing and introducing new products. Our suite of product development services jumpstarts innovation in ways previously unimagined.