Advanced B2B product launch training…
Tired of underwhelming product launches? Your teams can learn the most advanced B2B product launch methods anywhere… pioneered by The AIM Institute. It's easy to preview our product launch training, because the open version of our product launch workshop is identical to our in-house version.
You can choose either workshop or online training. An AIM trainer can come to your office for a 1-day product launch workshop. Learners then receive post-workshop help on real launches… during coached web-conferences & self-paced online learning modules. Or use just online product launch training modules and AIM web-conference coaching to train global teams.

What will you take home?
As part of this product launch workshop, you'll receive the following tools to drive great B2B product launches
12-month access to LaunchStar® 3.0 software*
12-month access to 7 e-learning modules
Blueprinting log, with >100 slides
The e-book, 12 New Rules of B2B Product Launch
*A software license costs $30/month after year 1
These materials let you plan complete product launches, using up to five key LaunchStar® software-generated reports: 1) Launch Plan (executive summary), 2) Prospect Profile (WHO to tell), 3) Message Brief (WHAT to tell), 4) Media Guide (HOW to tell), and 5) Launch Results (post launch tracking)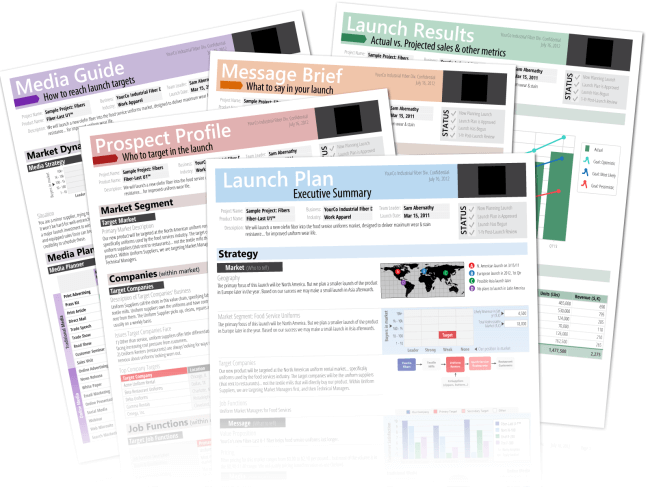 What will you learn?
View these 4-minute excerpts from our e-learning modules—that accompany both in-house and open workshops—to get a sense for the advanced B2B product launch training you'll receive…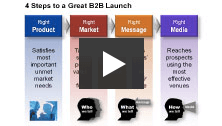 Overview See why new launch "rules" are needed today… and how AIM's 4 step process gives your team a detailed roadmap for its next launch success.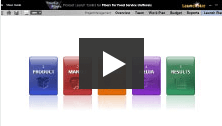 LaunchStar® Software View the 2-page Launch Plan executive summary… and see how your team can use the 25 powerful tools included in LaunchStar® software.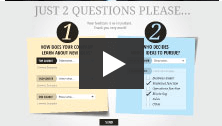 The Right Market Learn how to define a B2B market at 4 levels, see the 2-Question Launch Survey… and how to communicate via the LaunchStar® Prospect Profile.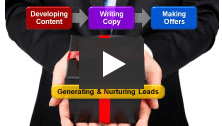 The Right Message Explore "awareness content," the use of offers to advance prospects on the buying cycle… and how to communicate via the LaunchStar® Message Brief.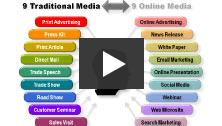 The Right Media Learn about 9 traditional and 9 online media, how to choose the best for you… and view an example of AIM's training for one medium (webinars).

Here's a sample of what you'll learn in this product launch training (For more, download training details.)
Create a bullet-proof 2-page Executive Summary justifying your launch
Develop a Prospect Profile that communicates your targets to agencies and sales
Deploy an online 2-Question Launch Survey so you don't waste your promotion budget
Develop your Message Brief that will drive your copy in all launch media
Answer key positioning questions based on proven positioning principles
Manage all aspects of production startup and internal record-keeping
Plan and justify pricing of your new offering
Use the Media Strategy Matrix to select the best media for your target market
Learn over 140 current tips for 18 media… 9 traditional and 9 online
Choose from 25 sales tools and learn the common use for each
Plan comprehensive training for your sales force and others
Develop a detailed launch budget and use this to track spending
Create a lead scoring & nurturing plan for transferring leads from marketing to sales
Move prospects along the buying cycle using the "offers" you plan for them
Monitor sales results & other key metrics
Who should attend?
This product launch workshop is ideal for marketing and product management professionals. But the best launches come from multi-functional teams where these functions also play a key role…
Technical… to develop product descriptions/specifications
Sales… to bridge the all-too-common gap with the sales force
Operations… to scale-up production in an efficient, timely manner
Marcomm… to coordinate promotions, often with external agencies
Setting up your training
To set up up your training, Contact us.