Dan Adams and Jim de Vries host interactive webinar to demo how to De-risk large projects – Sep 22, 2021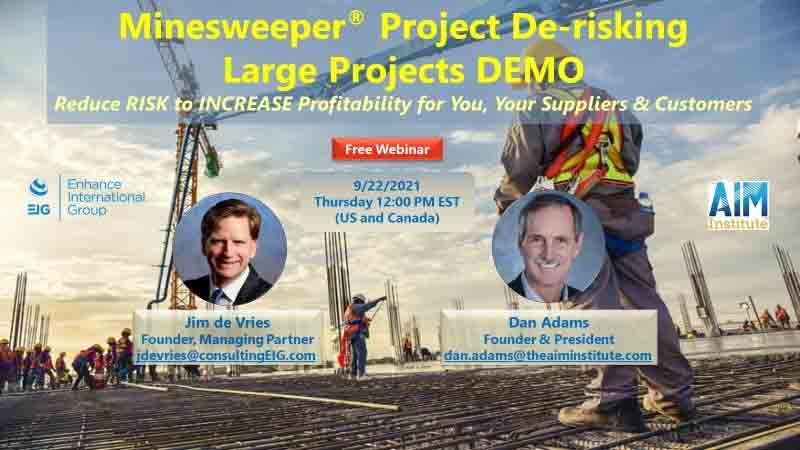 This webinar was the second in the new series of webinars hosted by AIM president, Dan Adams and Jim de Vries, founder and managing partner of Enhance International Group. In this webinar, "Minesweeper Project De-risking Large Projects DEMO", Dan and Jim reviewed the need to take on risk, how to uncover your risks (landmines) and demoed Minesweeper software.
View this recorded event at the EIG website.
About EIG
Enhance International Group (EIG) is a group of seasoned executives with global management experiences that works with companies on turnaround management, corporate restructuring, productivity, and performance improvement for companies and stakeholders.
Categories: