Dan Adams and Jim de Vries to host interactive webinar on deRisking execution priorities – Jun 16, 2021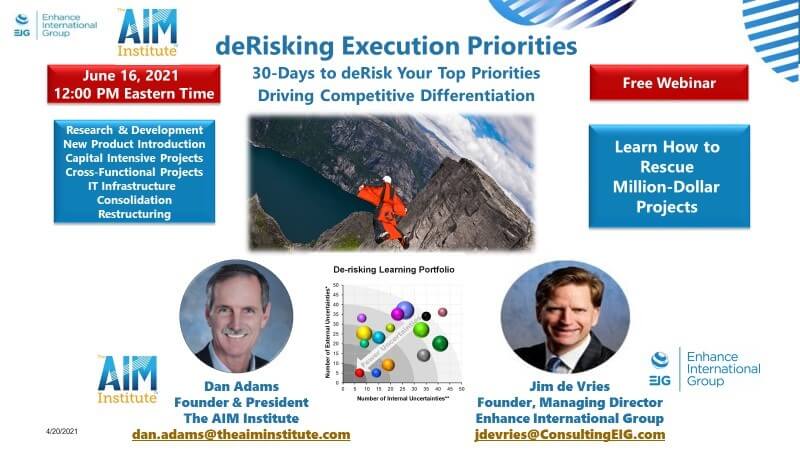 This webinar is the first in a new series of webinars hosted by AIM president, Dan Adams and Jim de Vries, founder and managing partner of Enhance International Group. In this webinar, "deRisking Execution Priorities within 30-days", Dan and Jim will share powerful approaches to transform uncertainties into certainties, saving time and money.
This will be a 1 hour interactive webinar, consisting of audience polling questions.
The webinar is free and open for anyone to join.
June 16, 2021 at 12:00pm EDT
Learn more or register for the session here.
Categories: