Dan Adams interviewed on A Faster Horse Podcast by The SearchLite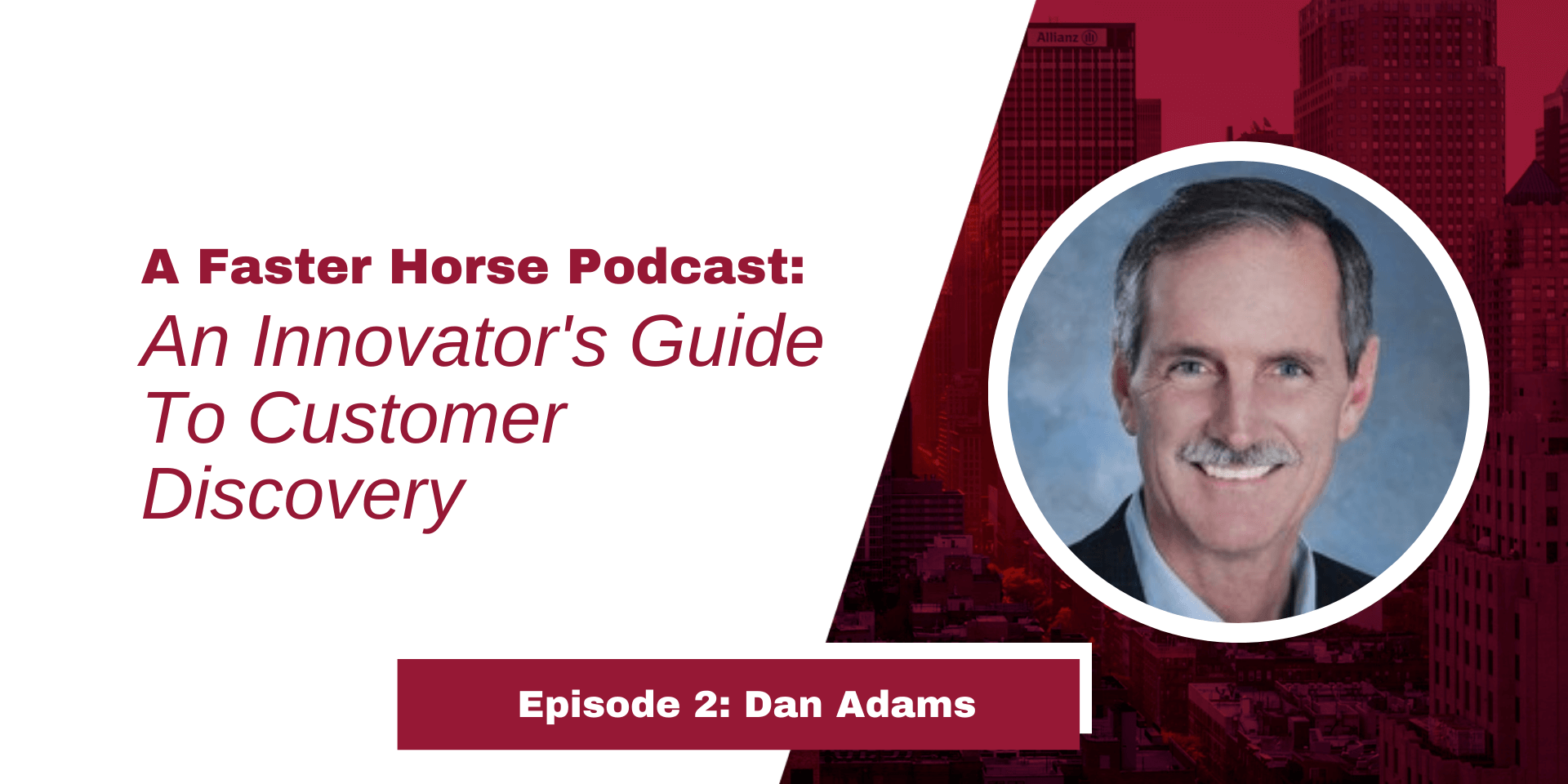 Dan Adams, President and Founder of The AIM Institute was interviewed by Steve La Chance on April 7, 2020 for the A Faster Horse Podcast.
In the episode, Dan and Steve talk about the AIM Institute, how and why it was formed, the three phases of product development and how products are typically developed in the current environment, the five parts to discovery interviews and much more.
The SearchLite is an innovation consulting firm that focuses on three key areas- 1) Finding and validating new customer / market segments 2) Technology scouting 3) Initial product design based on B2B customer insights. Learn more about The Searchlite at thesearchlite.com.
Categories: