Dan Adams' new book Business Builders now available!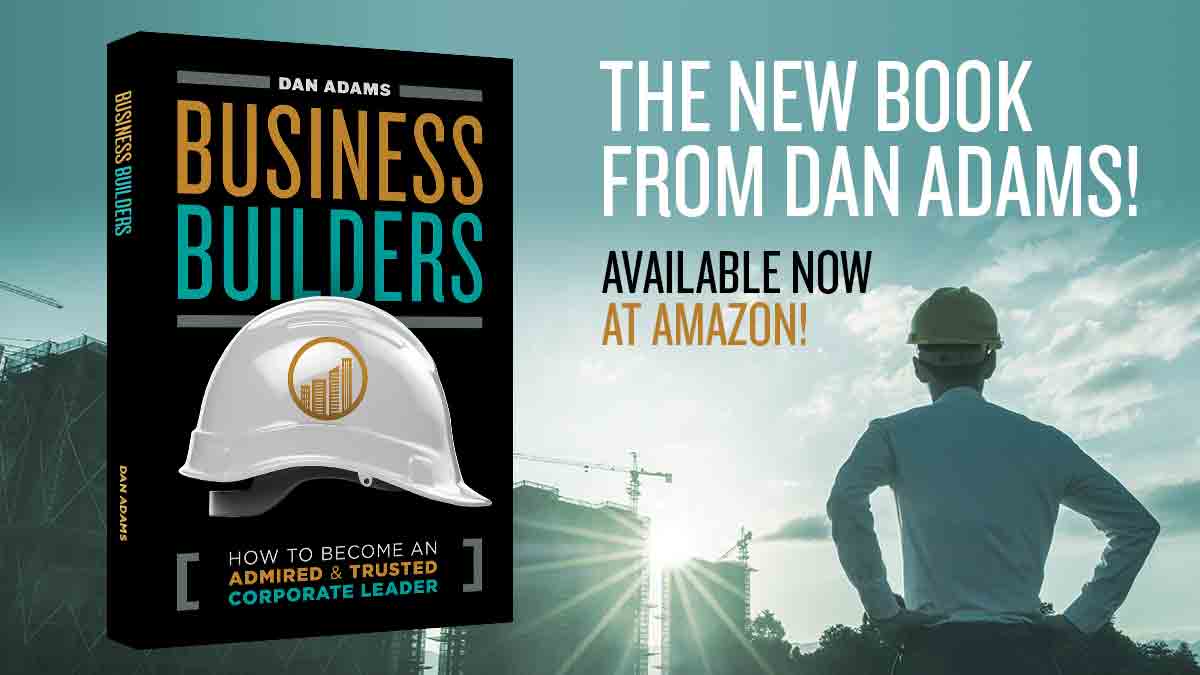 Dan Adams launched today his new book titled Business Builders: How to Become an Admired and Trusted Corporate Leader. This ground-breaking research examines four types of business leaders, based on responses from 654 senior leaders, middle managers, and individual contributors. They are: Builders (passionate about delivering value to customers, Decorators (focused on making the firm look good), Remodelers (good at improving operations), and Realtors (especially interested in M&A).
Dan's research shows up to two-thirds of today's senior leaders are NOT Builders. It provides evidence that they are slowing their company's growth with unforced errors in six areas: primary duty, business goal, top initiative, job description, time horizon, and results focus.
Get the book today in Kindle, paperback or hardcover from Amazon.
Categories: