Dan Adams presents webinar on IEEE.tv about how to commercialize AI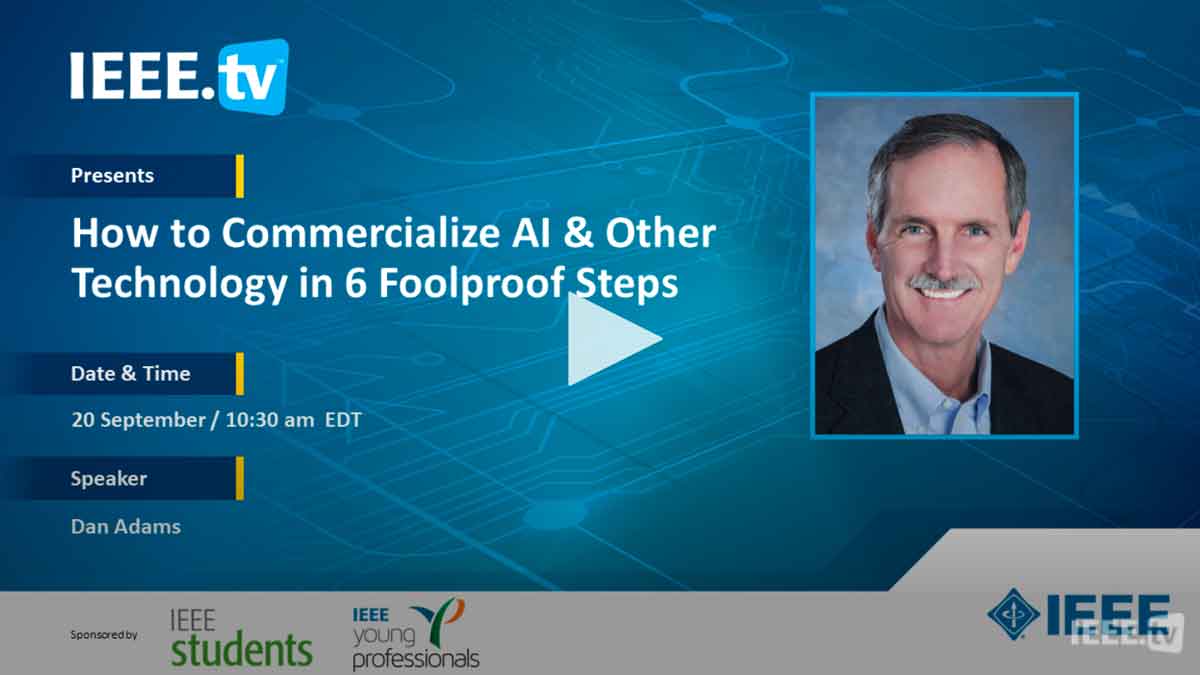 Dan Adams had the honor to present "How to Commercialize AI & Other Technology in 6 Foolproof Steps" in a webinar for IEEE.tv on September 20, 2023. In his presentation, he shared several new-to-the-world methods to commercialize new technology and to confidently communicate progress to management. Key take-aways were:
See how to clearly delineate technology development and product development.
Learn how to gather and investigate all key assumptions to avoid project landmines.
Understand the front-end steps that will eliminate most commercial risk in NPD.
Learn now to change the dynamics of reporting to management… for the better!
Watch the webinar now at IEEE.tv.
About IEEE.tv
IEEE.tv is an Internet-based television network that delivers special-interest programming about technology and engineering for the benefit of its members and the general public. It was launched in 2006 by the non-profit organization IEEE: the world's largest technical professional organization dedicated to advancing technology for the benefit of humanity.
Categories: