Want an in-depth look at the coming changes?
Many tell us the book, New Product Blueprinting: The Handbook for B2B Organic Growth, has changed their careers. It certainly presents an entirely new view of how a B2B company can achieve profitable, sustainable organic growth. Also, check out these three e-books… on B2B growth leadership, B2B voice-of-customer and B2B product launch.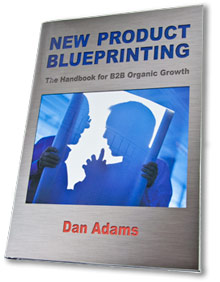 This landmark book sets forth a thorough and compelling description of the New Product Blueprinting process. It brings crystal-clarity to the fuzzy front end of B2B product development, with breakthrough methods not found elsewhere. Dan Adams has taught these methods to thousands in many of the world's largest firms, and now brings them to you… with practical steps you can begin implementing when you close this book. For more details, check out our book brochure.
You can buy at Amazon… or download these chapters for free:
Book Introduction, with an overview of the book
Chapter 1: This Book is for B2B… Not Consumer Goods
Chapter 4: What is New Product Blueprinting?
Chapter 8: Use Customer Interviews for a Competitive Edge
Chapter 11: Discovery Interviews
Chapter 14: Product Objectives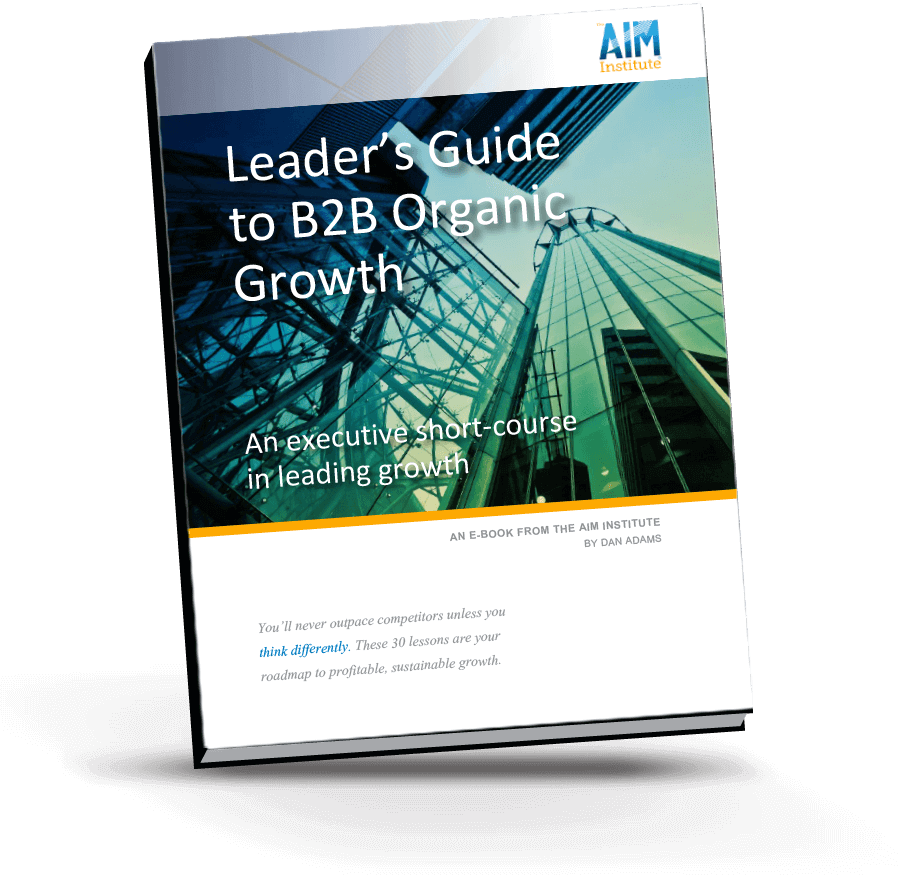 What if B2B companies pursued growth in an entirely different manner in 20 years? What if we looked back then and cringed at our approach...
Download E-Book
---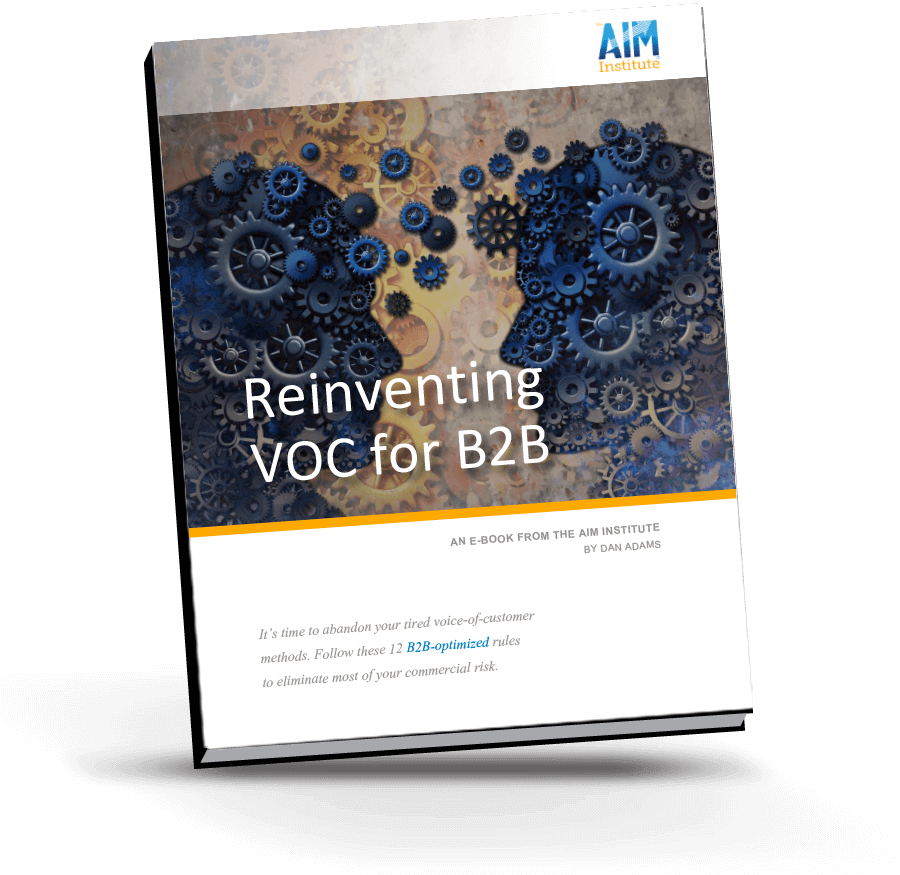 Voice-of-customer (VOC) efforts by most B2B suppliers are based on consumer-goods methods that are totally inappropriate for B2B. This e-...
Download E-Book
---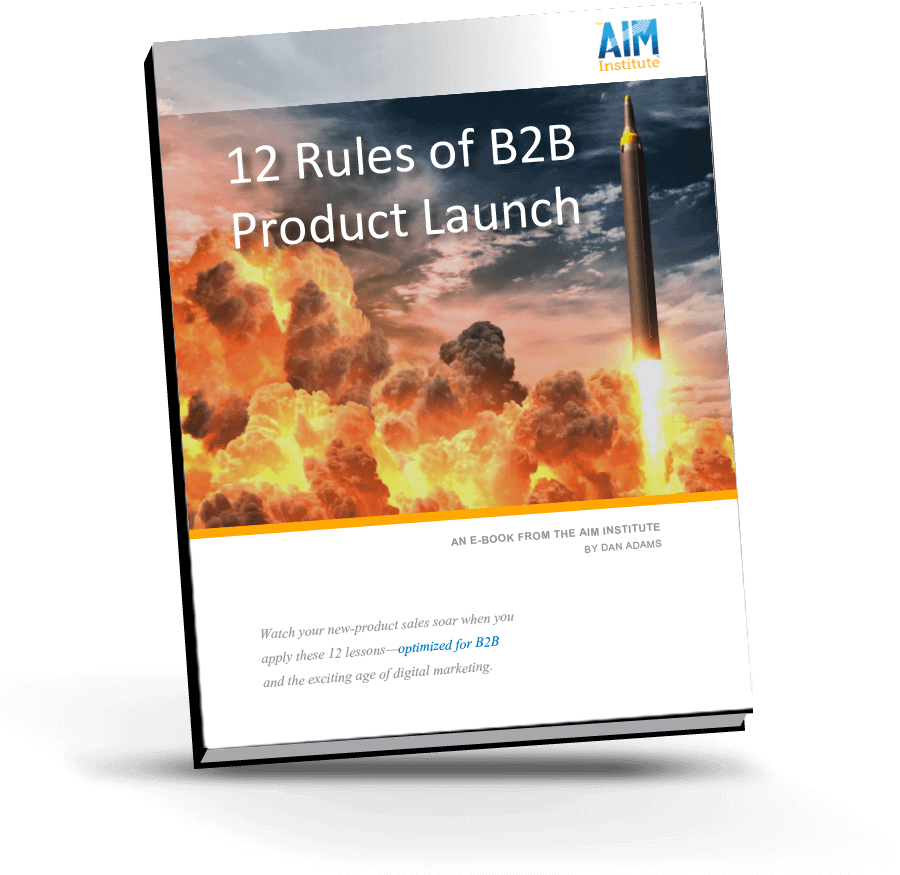 Most companies need to overhaul their B2B product launches for 3 reasons. First, the digital age has changed the game, especially raising...
Download E-Book
---