B2B Innovation Fundamentals: The Significance of Market Concentration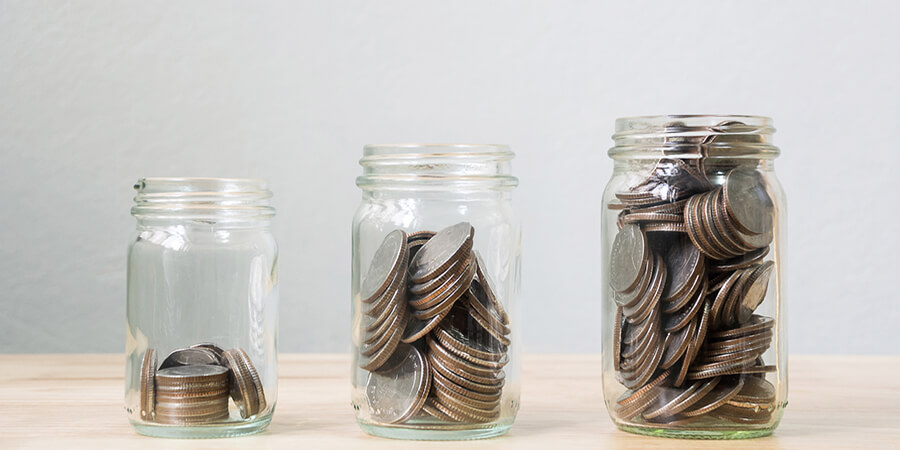 The book New Product Blueprinting is a well-known tome for B2B innovation fundamentals. From this book, we know that the B2B customer is generally more knowledgeable, more interested and more objective, which has implications for the quality of insight that we can learn from a customer interview. However, the difference in the markets themselves is arguably more important: their concentration.
"Concentration" simply means that buying power is "concentrated among few customers. There are fewer customers for mining shovels than toothpaste. Packaging equipment, chemicals, computer chips, oil platform mooring systems, industrial HVAC units – concentrated markets all. If your customers are OEMs or B2B firms themselves, they are likely concentrated.
What's the difference between a "Market" and a "Market Segment?" Click here to learn more!
How does concentration matter?
What should any Voice of the Customer (VoC) deliver? It should deliver (surprise!) the actual Voice of the Customer in the form of customer needs. We call this customer insight. We need to know our customers' problems, their goals and objectives. In modern innovation parlance, we need to understand their jobs-to-be-done…just as the B2C marketer does.
What else do we need to consider for B2B innovation?
However, with a concentrated market, we have an additional consideration. We need to nurture relationships with the purchase decision-makers. We call this customer engagement. Our process should gather customer needs while also inspiring trust. It should demonstrate competence, responsiveness, professionalism – inspiring confidence and even likeability. If we have positive "customer engagement," then our customers will see us as partners in a common pursuit for collaboration and mutual benefit.
How do we obtain both customer insights and engagement with a B2B innovation process?
A B2B Innovation process should be optimized for both Insight and Engagement
Finding a system that delivers both can be elusive. Strategic selling programs have been implemented for years with success because they are effective at selling while building engagement. However, they do not provide the customer insight, data, and analysis needed to feed the front end of the New Product Development (NPD) pipeline with impactful ideas. On the other hand, some B2B firms have committed to generic "off the shelf" Voice of the Customer methods. In this case, they obtain the insights for growth, but they miss an opportunity to use the process as a vehicle to engage customers and build relationships. The B2B innovation process will be designed to deliver both.
What are some practical ways that a B2B innovation process can also deliver engagement?
The process should use the fundamentals of VoC while delivering a professional and engaging experience.
First, the interview should keep the customer's objectives in the center. The interviewer probes to truly understand the customer's problems – resulting in a customer that feels "heard" and appreciated. Although this is also a B2C process attribute, it has more usefulness in B2B. When an interviewer deeply listens to a customer, this endears the interviewee to them. It's an antidote to any concern that the interviewer secretly is using the session as a selling opportunity. Meanwhile, the interviewing team respects the moderator's role so that the session itself feels like an engaging conversation amongst peers.

Next, the interviewing process itself should deliver a professional experience.
For example, with the flagship product of New Product Blueprinting, Blueprinter 5.0 software, the customer will see a professionally designed layout that features digital sticky notes, an agenda, multiple views, multiple languages (if applicable), even multiple colors to categorize customer data types. It is a simple and elegant display: attractive for the customer – and simple for the interviewer.
How can Voice of Customer tools help? Click  here to learn more!
Next, the process should provide an attractive, professional account to recap the interview.
Also within Blueprinting Training, the Blueprinting team can export the notes to an official report. As a PDF, the report will become a digital business card – circulating among many decision-makers within the walls of the customer's business.
Finally, a B2B innovation process should be designed to maintain contact with the customer throughout development.
To support this, Blueprinter software allows interviewing teams to capture tasks and assign them to team members – visible for all to see. This helps them to stay accountable for any promises made.

When the process builds engagement, it improves relationships. When it provides insight, it fills the pipeline with new ideas. But with both together, there is a third benefit: higher ROI for new products. How so? When customers are engaged from the beginning, they will buy not only because the product addresses their needs but also because they were included along the way.
Click here to see the linkage between Blueprinting and Blue Ocean Strategy
The respectful peer-to-peer conversations positioned the B2B marketer as a partner rather than a vendor. Also, during the selling process, the marketer won't have to bore them with the 75 features the product has, but rather, they can just speak to the handful that matters. As everything comes together – the right product – pitched by a valued partner – provides perhaps the biggest benefit of all to the B2B company: shorter sales cycles – "and there was much rejoicing." Shorter sales cycles mean that the "time to money" will be much less.
For B2B innovation, it would be hard to overstate the importance of a VoC system that drives both engagement and insight.
It's the difference between opening a new manufacturing plant or closing an old one. The difference between maxed-out bonuses versus watching the best employees leave. It's the difference between having to justify poor EPS growth as opposed to reading about your latest stock upgrade. All B2B firms would certainly be wise to assess their VoC process for both engagement and insight.
Categories: