Awkward Reality #348
Are you confusing "Concept Testing" with "Voice-of-Customer"?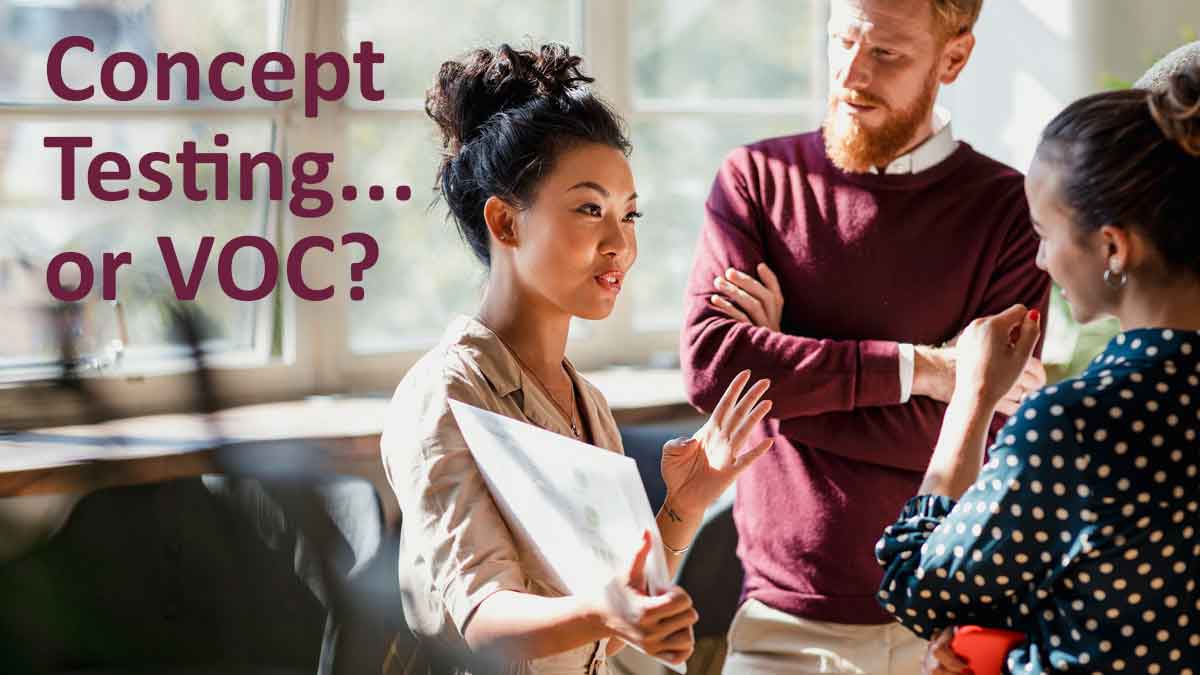 If you bring a prototype to a customer, this is "concept testing"… which is different than voice of the customer research.  Prototypes are fine later in the process, but for many companies this is their first discussion with customers. B2B concept testing should occur after front-end voice-of-customer interviews. If you start with concept testing, you'll incur confirmation bias, less-engaged customers, and the false impression you've acted in a customer-centric fashion. See 2-minute video, Stop leading with your solutions.
More in article, Don't Confuse Concept Testing With VoC