Awkward Reality #380
Beware the "Faster Horse" fallacy.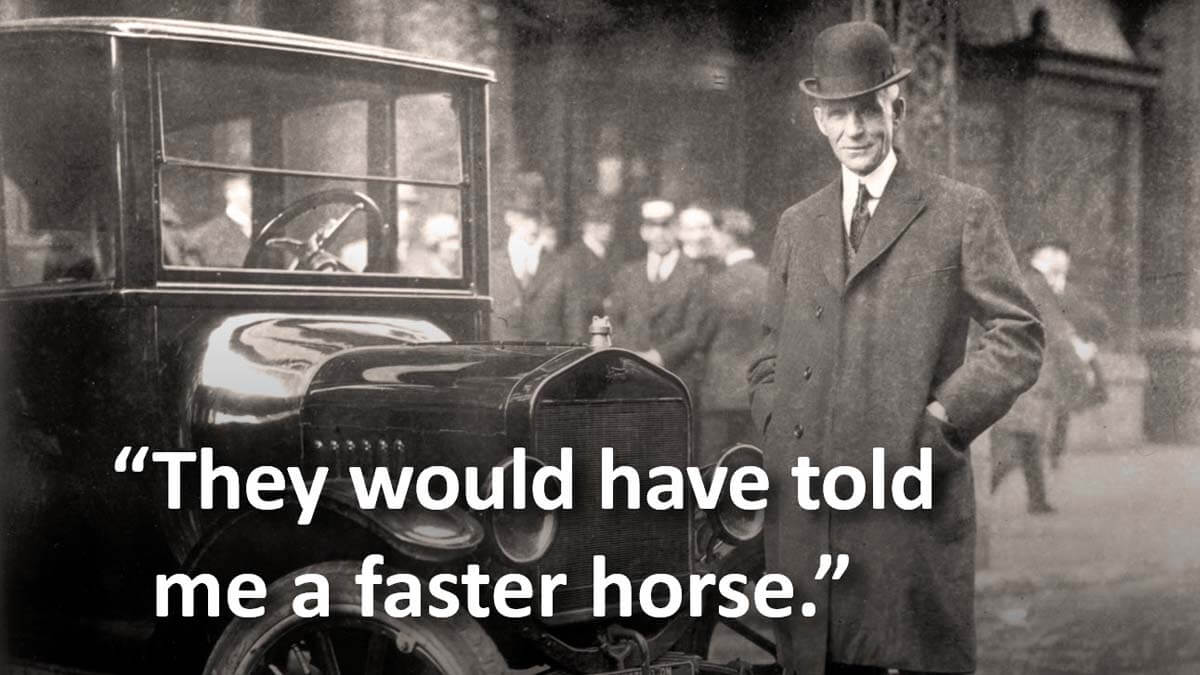 Henry Ford is often cited for a reason to not interview customers: "If I'd asked my customers what they wanted, they would have told me a faster horse." But this is flawed thinking for B2B markets. There are indeed B2C cases where customers can't tell you much about their needs. Ask me what I want in a video game, men's suit, or snack food, and I'll probably need to see a prototype. Then I can play with it, try it on, or taste it (hopefully in that order).
Besides, B2C company employees are end-consumers themselves… so they've already got a good idea what consumers want. Bottom line: Your B2B customer can absolutely tell you the outcomes they want (desired end results). Once you know the "what," it's up to you to figure out the "how" (your new product solution).
For more, see 2-minute video, Avoid the faster horse fallacy