Awkward Reality #321
Build your interview team's skill in a stepwise fashion.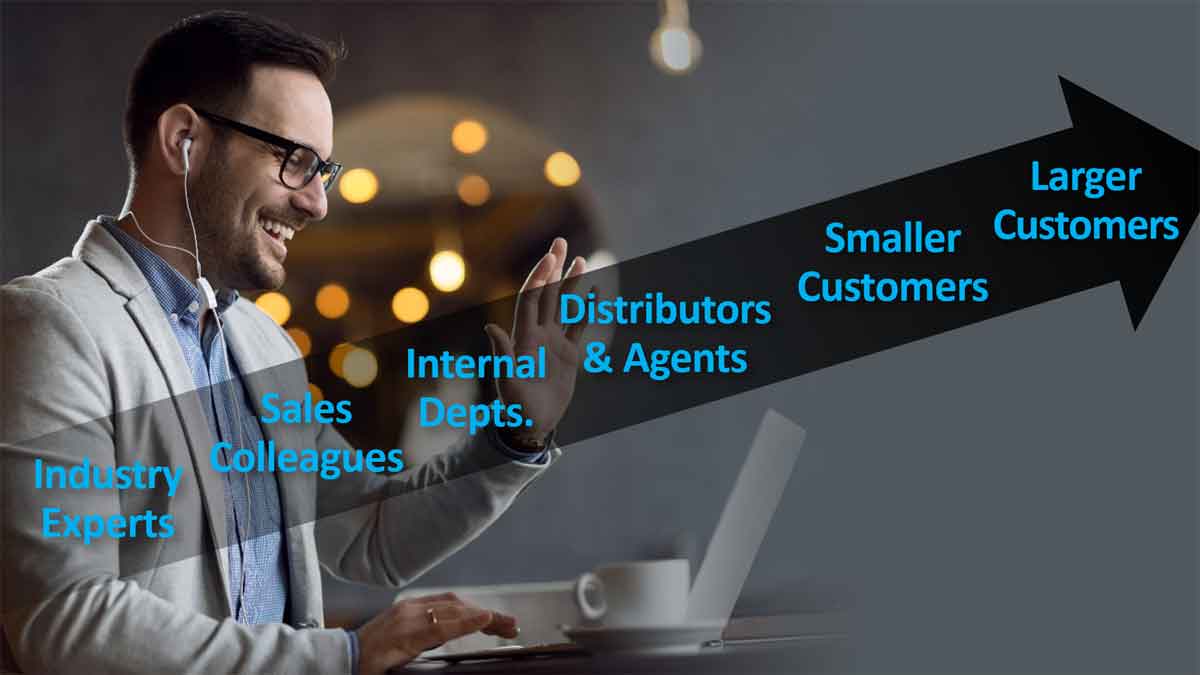 Want to build an amazing customer interview team in a stress-free manner? Gradually increase the "stakes" of the interview by starting with easier, safer interviews. You might follow this six-step progression: 1) industry experts you pay to interview, 2) sales colleagues, 3) other departments/experts in your company, 4) your distributors, 5) smaller, safer customers, and finally, 6) larger, high-stakes customers. By the time you reach the later group, you'll have one highly-polished and confident interview team.
More in article, Virtual VOC: 10 Advantages and 7 tips