Awkward Reality #360
How much does VOC (voice-of-customer) training impact your understanding of market needs?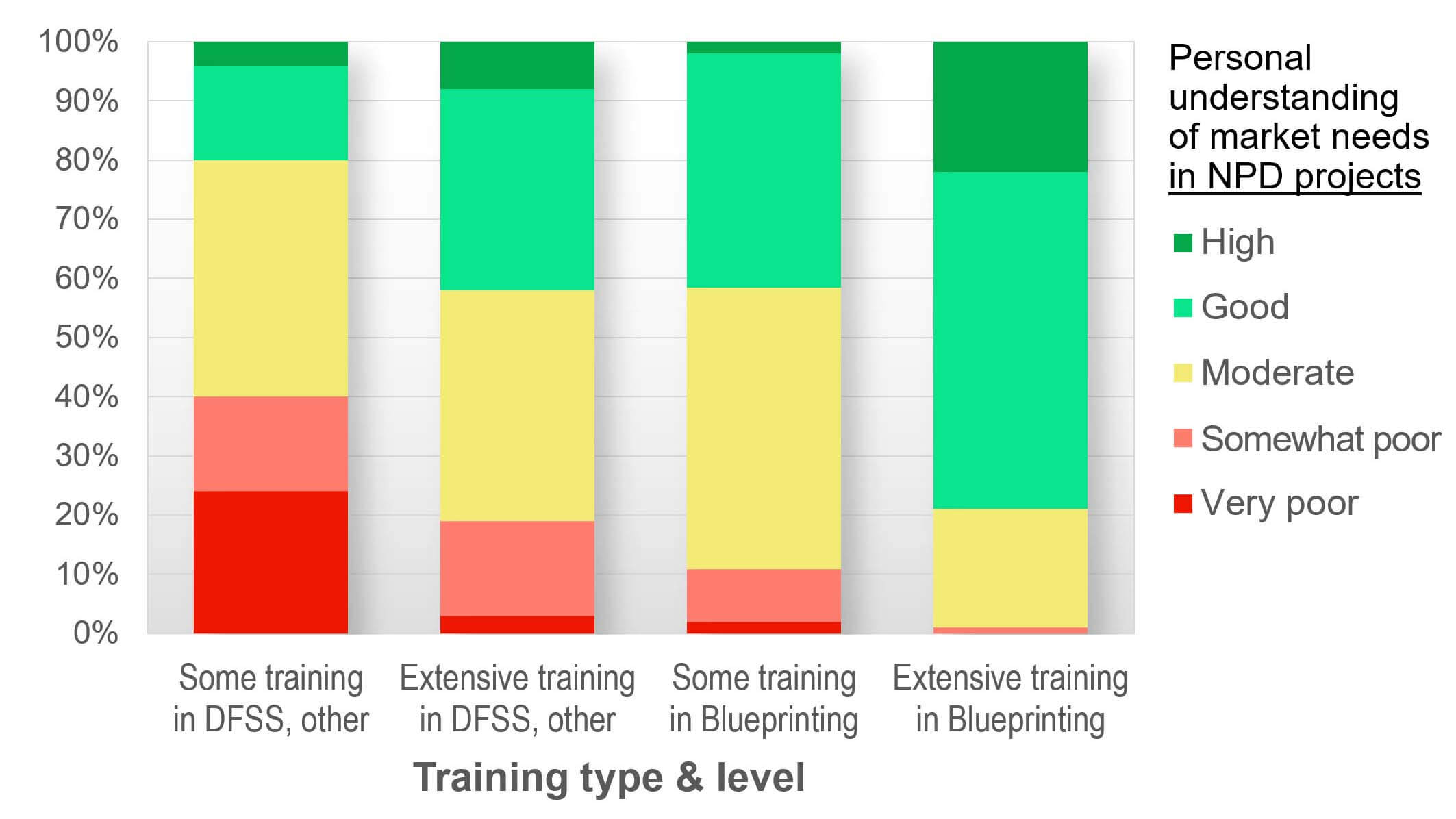 We studied this question in our research on B2B VOC skills, which included a survey of 300+ B2B professionals. We grouped respondents into 4 groups depending on their type of training (New Product Blueprinting or Other) and level of training (Extensive or Some).
Respondents also reported their typical new product success rates: Only 20% of those with "Some" training in "Other" methods had new product success rates over 50% (green in chart). But 80% of those with "Extensive" New Product Blueprinting training were "in the green." Just think: Instead of one-in-five employees having successful new product track records, you could move to four-in-five with such training.
More in research report, B2B VOC Skills: Research linking 12 VOC skills to new product success