Awkward Reality #376
Want to optimize Design Thinking for your B2B business?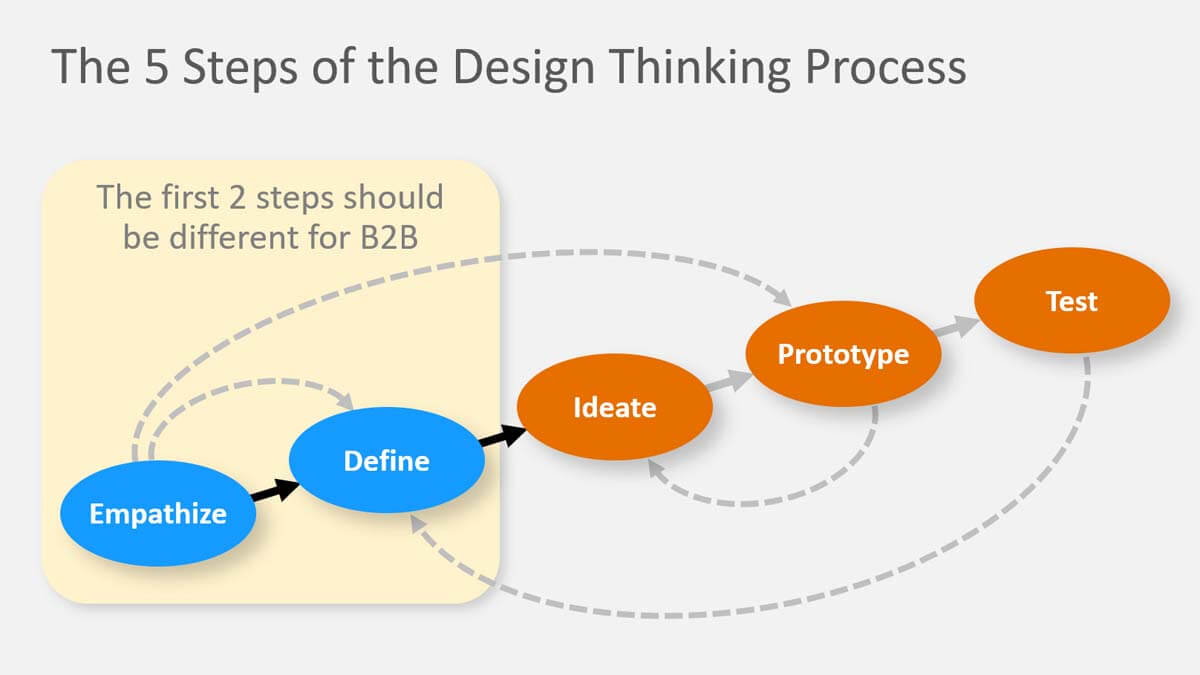 Design thinking is a powerful methodology for solving "wicked problems." Unlike the well-stated problems we were given to solve in engineering school, these require figuring out what to work on, not just how to solve the problem. This perfectly describes real-world new product innovation, where we need to first understand customer needs.
As this diagram shows, the first two steps are "empathize" and "define." Here's the good news for B2B producers: You can do this much more effectively that B2C counterparts by using Discovery interviews (for "empathize") and Preference interviews (for "define"). Check out this white paper to see why… and how: Design Thinking for B2B