Awkward Reality #388
What should your first step be when developing a new product?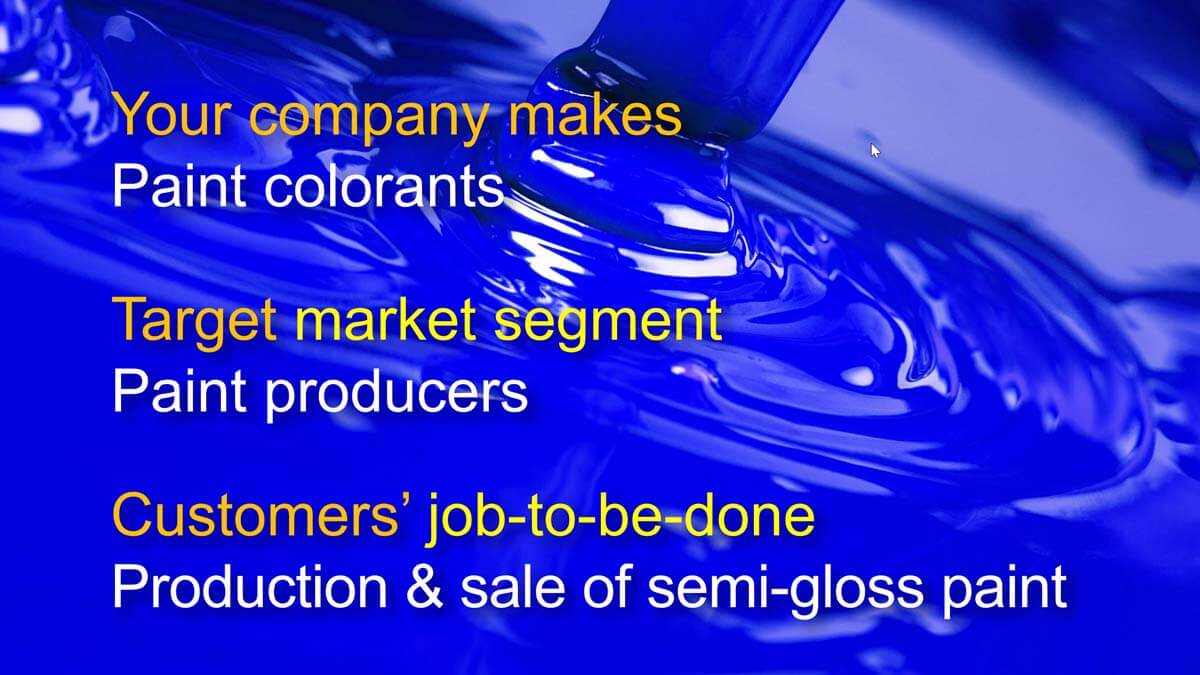 If you want to develop a great new product, your first step should be to target a single market segment and job-to-be-done (JTBD) within that segment. A market segment is a "cluster of customers with similar needs." If you develop one product for multiple market segments, your new product won't satisfy any customers to the fullest extent. By definition, different market segments have different needs, right?
If your company makes colorants, your target market segment might by paint producers. But your project scope is still too broad: You need to target a specific job to be done by those paint producers. Their job might be, "production and sale of semi-gloss paint." This is explained further in the article, Quantitative questions for interviews
More in 2-minute video, Begin with customers' job to be done