Awkward Reality #429
What's 'filtering out' customer needs, so that your R&D misses them?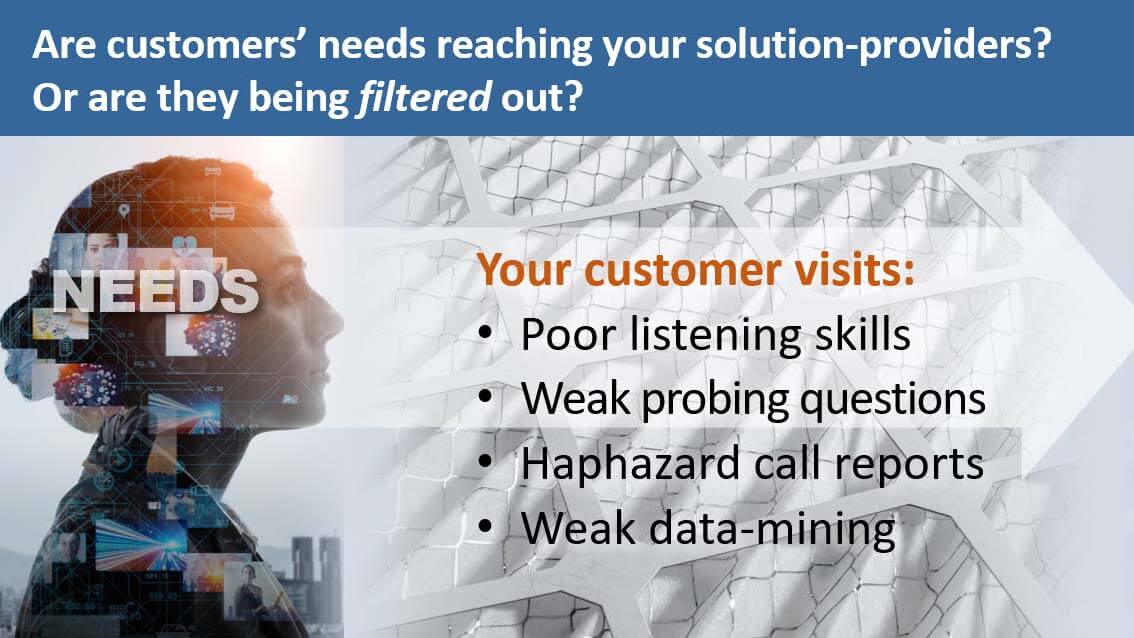 Every one of your B2B customers has needs… problems to be solved. What's filtering them out, preventing your solution providers from understanding them? 1) Poor listening skills when your employees meet with them? 2) Few probing questions? 3) Haphazard call reports? 4) Weak CRM datamining? You can change all this when your customer-facing employees use Everyday VOC.
More in Everyday VOC white paper, www.EVOCpaper.com
Categories: