Awkward Reality #381
When should you use "hired guns" for customer interviews? Consider 4 factors.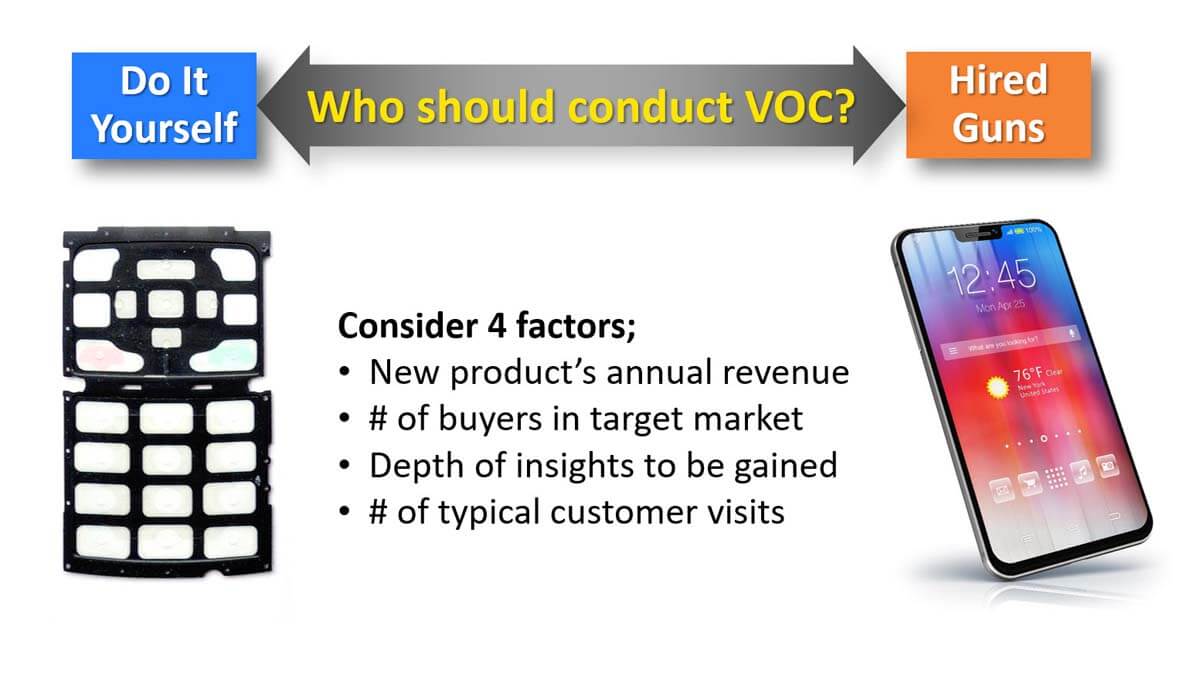 Are there times when you should use an outside firm—"a hired gun"—to conduct your interviews? Consider 4 factors: 1) Hired guns work well if you have a big budget and success is all about this very large product launch. 2) If you have millions of prospects, outside expertise can manage the sophisticated surveys and statistics needed. 3) If you don't need to gain deep, first-hand insights, a marketing firm's report is fine. 4) If you're not already spending much direct face-time with customers, let a marketing firm conduct this market research.
In general, though, when you're serious about bringing real innovation to a targeted market segment, your people should do the heavy lifting. Understanding market needs is a competitive advantage you shouldn't try to outsource.
For more, see 2-minute video, When to use "hired guns" for VOC