Awkward Reality #382
Are you taking advantage of these 7 Design Thinking benefits?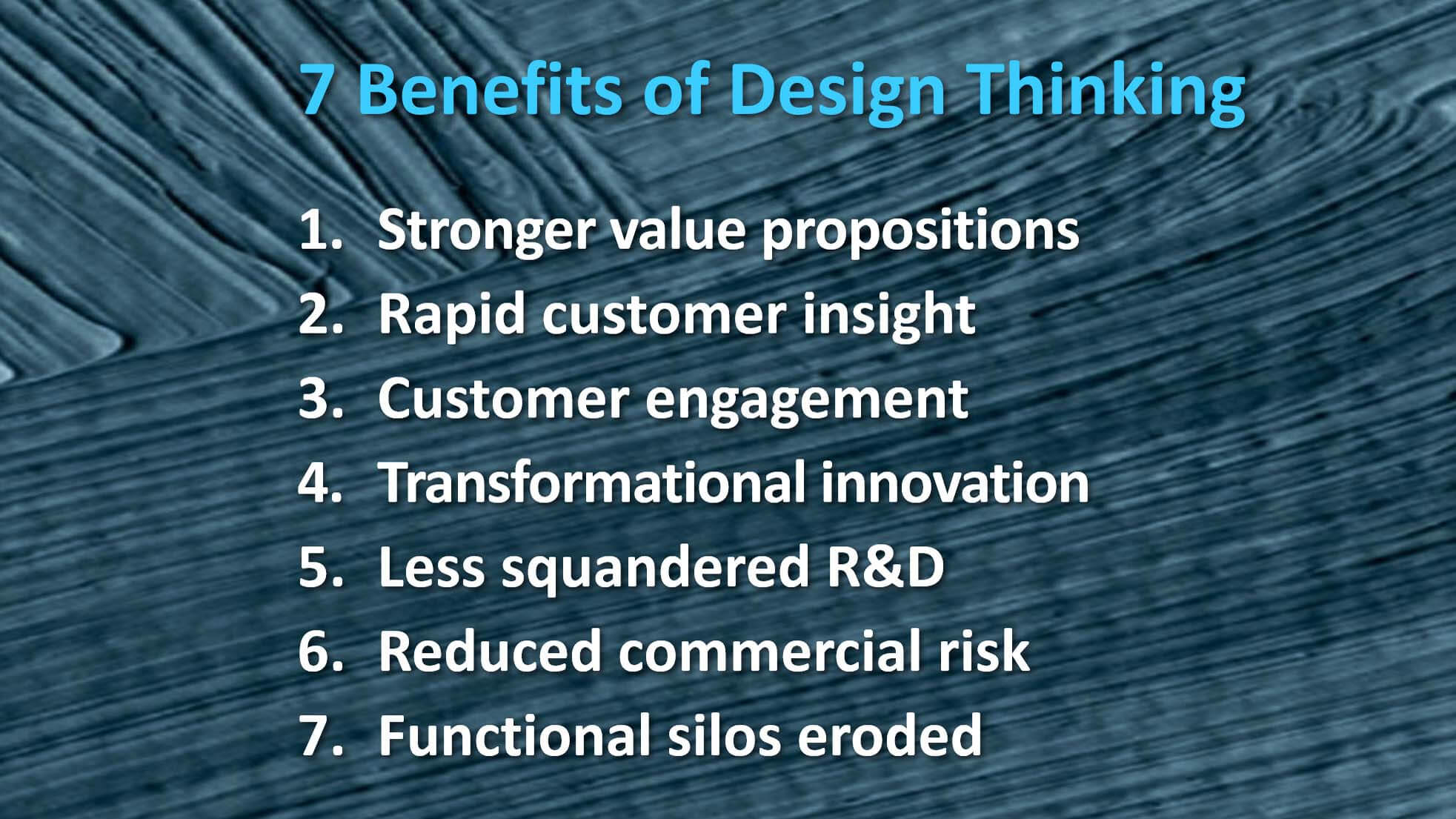 If you haven't explored Design Thinking for your product development yet, I highly recommend you do. It brings seven important benefits: 1) stronger value propositions, 2) rapid customer insight, 3) improved customer engagement, 4) potential for transformational innovation, 5) less squandered R&D, 6) reduced commercial risk, and 7) the erosion of functional silos.
But if you're a B2B company, don't simply use Design Thinking as it's taught in design schools. You can optimize it for B2B, especially the first two steps, "empathize" and "design"… using B2B-optimized Discovery and Preference interviews.
More in white paper, Design Thinking Optimized for B2B