Awkward Reality #370
Design thinking… a great mindset for innovators focused on customer needs.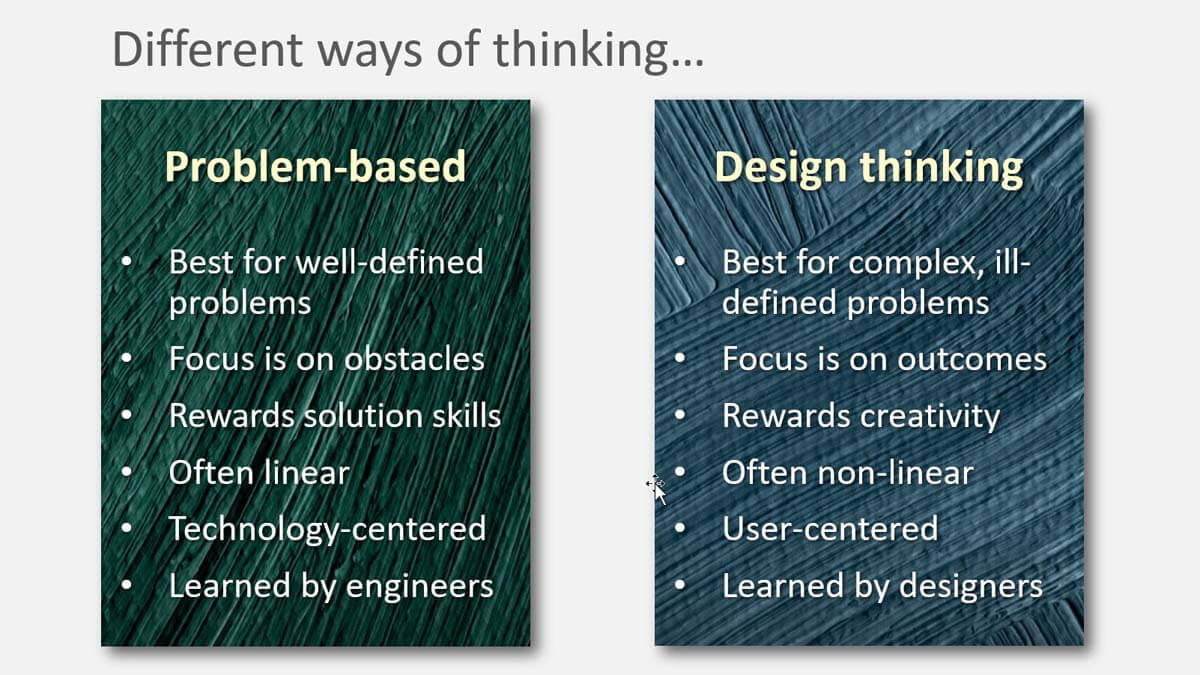 Design thinking isn't new: The concept was first introduced by Nobel Prize laureate Herbert A. Simon in his 1969 book, The Sciences of the Artificial. It's been "catching on" more and more in new product development circles, which is a very good thing. My favorite part is that it doesn't start with well-defined problems, like the ones we were handed in engineering school. Rather, it's a user-center process that encourages us to enter the customers' world and understand it better. Especially their desired outcomes. This graphic shows the differences.
More in white paper, Design Thinking Optimized for B2B