Awkward Reality #390
Four ways to accelerate your innovation.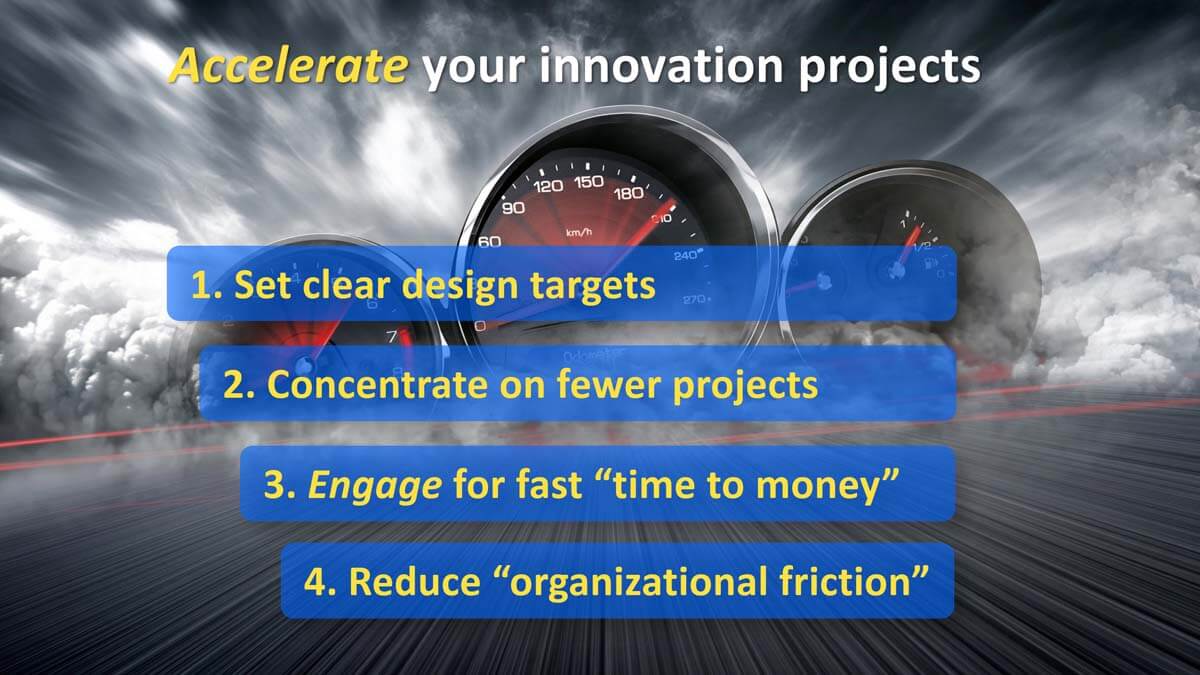 Is your business looking for ways to accelerate its new product development? Here are four ways to do this: 1) Set clear design targets in the front-end. When the team knows what the customers wants early-on, it eliminates second-guessing, dead-end detours and hesitation. 2) Concentrate resources on fewer projects, staff them for speed, and kill any dead-end projects quickly. 3) Focus on "time-to-money" (not just "time to market"). If you engage customers throughout development, they'll anticipate your new product and begin evaluating it sooner. 4) Eliminate "organizational friction"… travel bans, spending freezes, hiring delays, re-orgs, new initiatives, and so on.
More in 2-minute video, Pursue fast innovation
Categories: