Awkward Reality #378
Have your observed first-domino fixation and first-domino amnesia?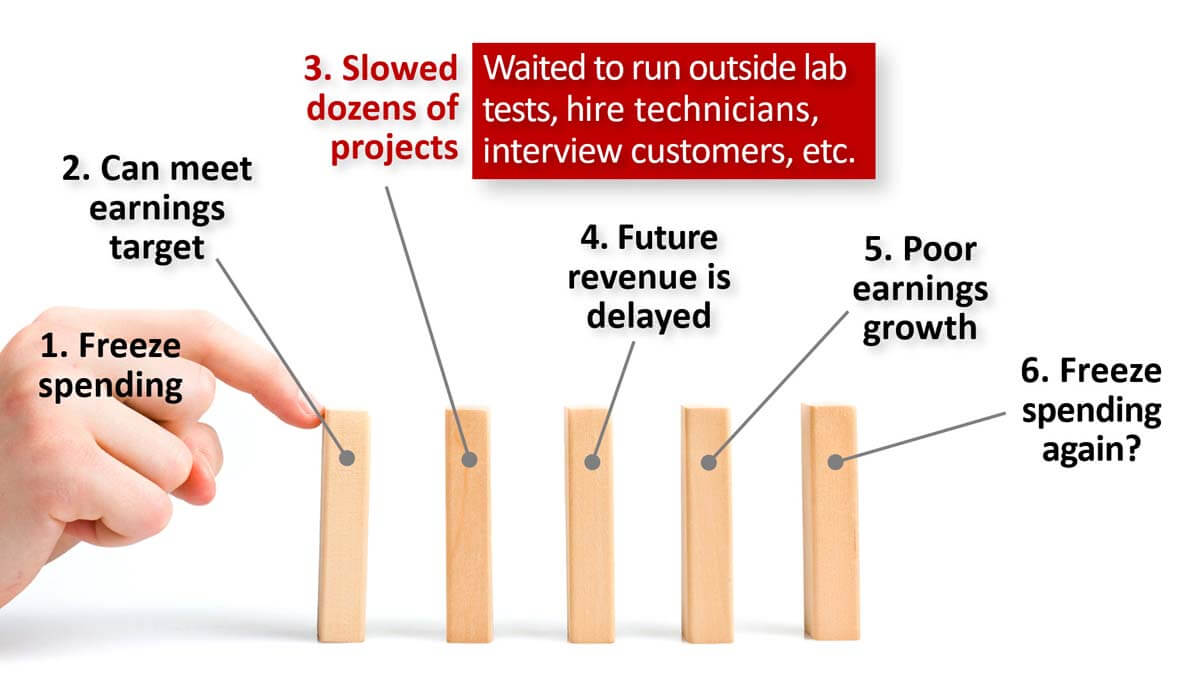 When you change a system, you always have a second-order effect. You can't tip just one domino. Freeze discretionary spending this quarter and you'll slow dozens of projects, as teams wait to run outside lab tests, hire technicians, interview customers, etc. Product launches are pushed back, delaying future growth. Otherwise-bright business leaders suffer from first-domino fixation over and over.
And most don't learn from it. How often have you heard, "Well, our growth problem is all those crazy spending freezes the last few years"? Never? Yeah, that's what I thought. I call this first-domino amnesia.
More in 2-minute video, Avoid the pitfalls of 2nd order effects
Categories: