Awkward Reality #369
Is there an innovation metric to improve customer insight?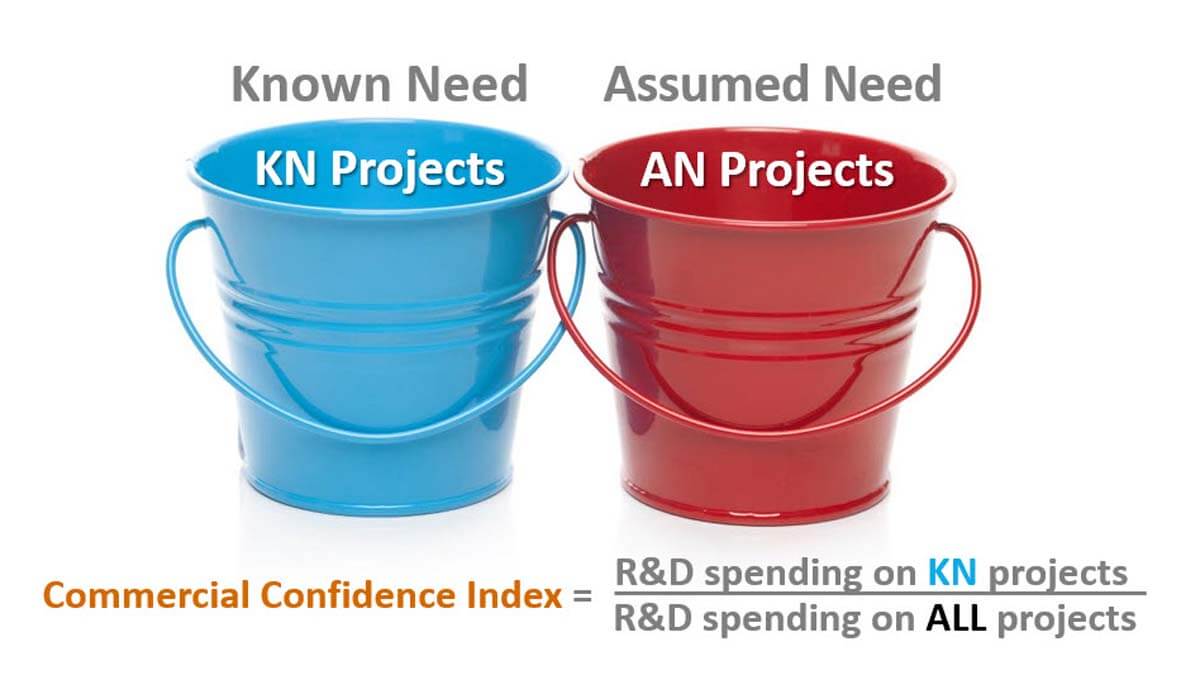 Yes, it's called the Commercial Confidence Index (CCI), and it's easy to calculate: Step 1: Record your annual R&D spending for each significant product development project. Step 2: For each project, ask if you have quantified evidence of customer needs, e.g. Market Satisfaction Gaps. If "yes," the project goes in the "Known Need" bucket. All others go in the "Assumed Need" bucket. Step 3: The CCI is your annual R&D spending on Known-Need projects divided by annual spending on all product development projects.
More in 2-minute video, Employ new growth metrics