Awkward Reality #351
Your business growth works like an extruder.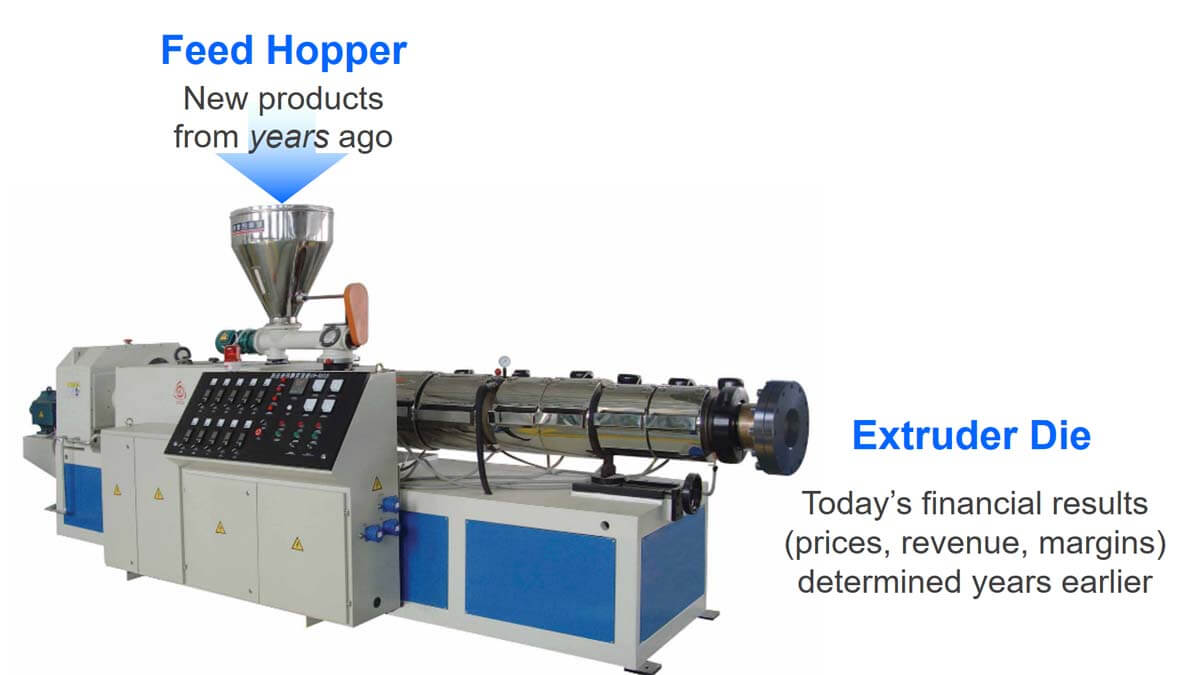 Extruder Die: This "output" represents your financial results. Fast-moving, high-quality output is like top-line growth and profitability. Feed Hopper: These are market-facing innovation projects supported by customer insight. Drive Screw: This is the work needed to transform the feed into high-value products, done by skilled, focused people.
The only way to get better extruder die output is to focus on the feed hopper input and drive screw horsepower. Watching the extruder die is just a spectator sport. Which is precisely what you're engaged in during financial reviews. Wouldn't you rather be in a participant sport? Then go to your feed hopper, and work on new products customers will love. See 2-minute video, Extend your time horizon.
More in article, B2B Organic Growth: 8 top lessons for leaders.
Categories: