Awkward Reality #302
You don't want to be the pointy-haired boss, do you?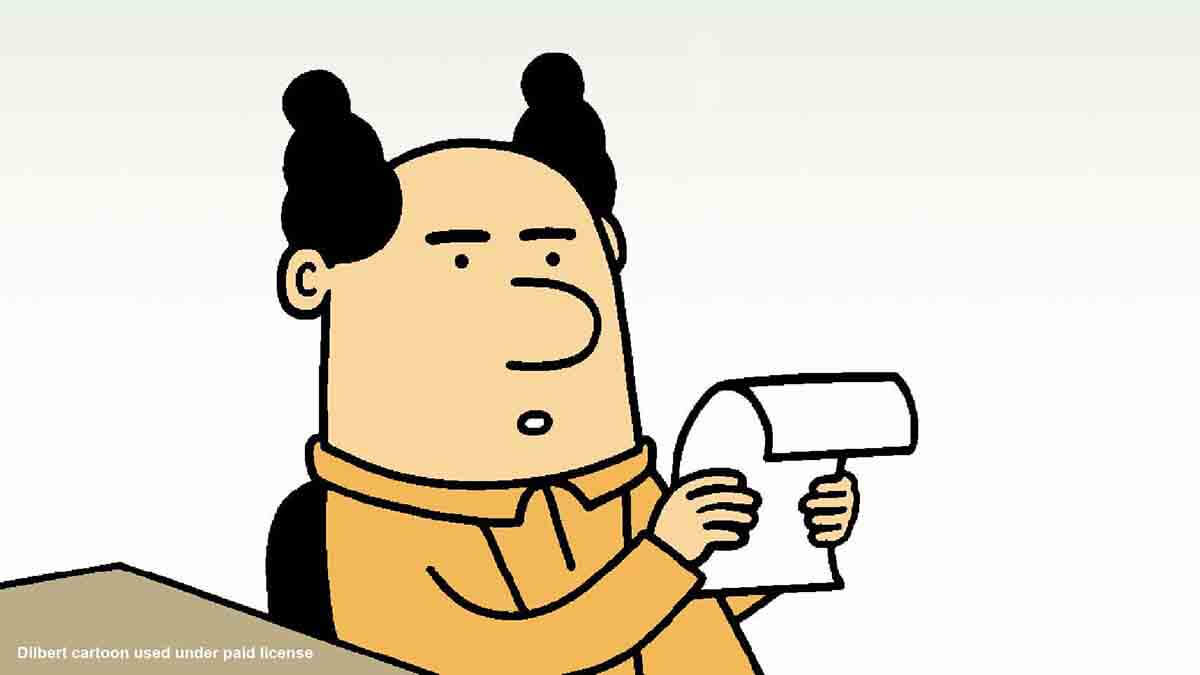 If you're a business leader, you obviously can't personally take all the training your people take… you're simply too busy. But there are times where you should sit elbow-to-elbow learning what the rank and file learn. This is true if a) most of the organization is learning this topic, b) the learning applies to your responsibility, e.g. organic growth, or c) your lack of understanding could lead to errors of omission or commission on your part. Remember, there are countless ways we can display our ignorance by what we say and do.
See video on B2B innovation training at www.NPBtraining.com.
Categories: