Awkward Reality #392
Does your management understand the difference between risk and uncertainty?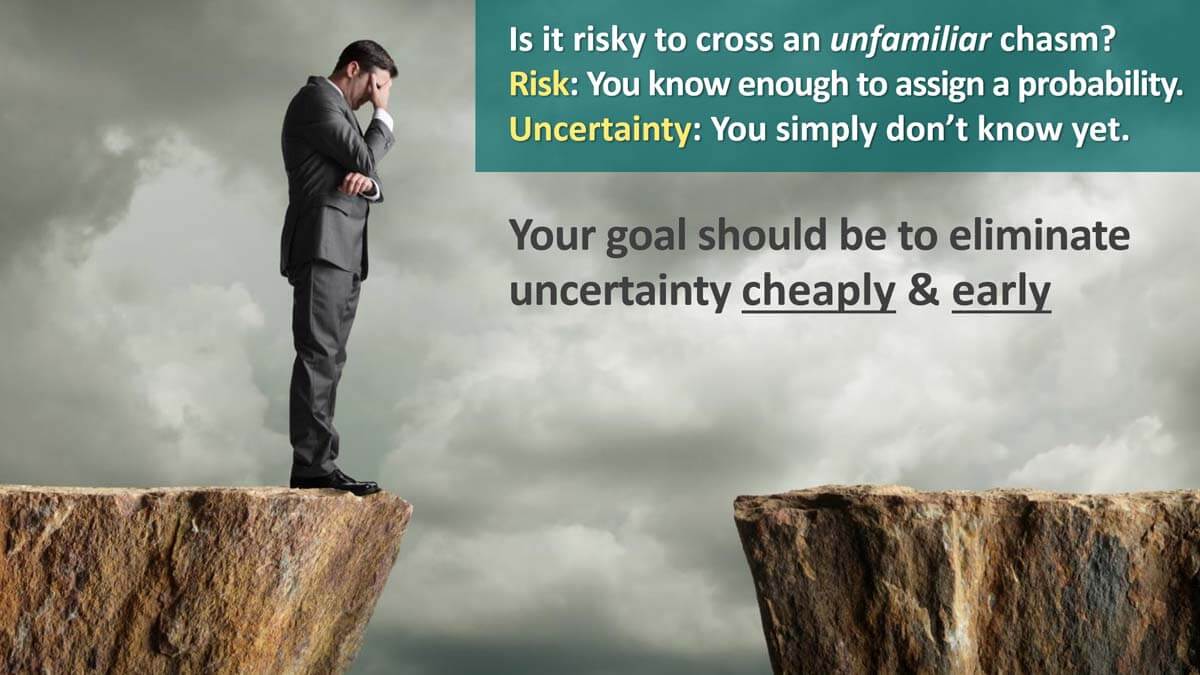 You'll have much better project reviews if they understand this difference. You can only assign a level of risk if you know the probability of an unfavorable event, e.g., 40% chance of a thunderstorm. It's pointless—even misleading—to assign probabilities of success, net present values, and so forth in a project's early phase. That comes later, after your team drives dozens of assumptions from uncertainty to certainty. The methodology for doing this isn't difficult: Check out this 2-minute video at Why risk and uncertainty are different.
More in video, Project de-risking with Minesweeper® software
Categories: