Awkward Reality #328
Two completely different reasons for halting a new-product project.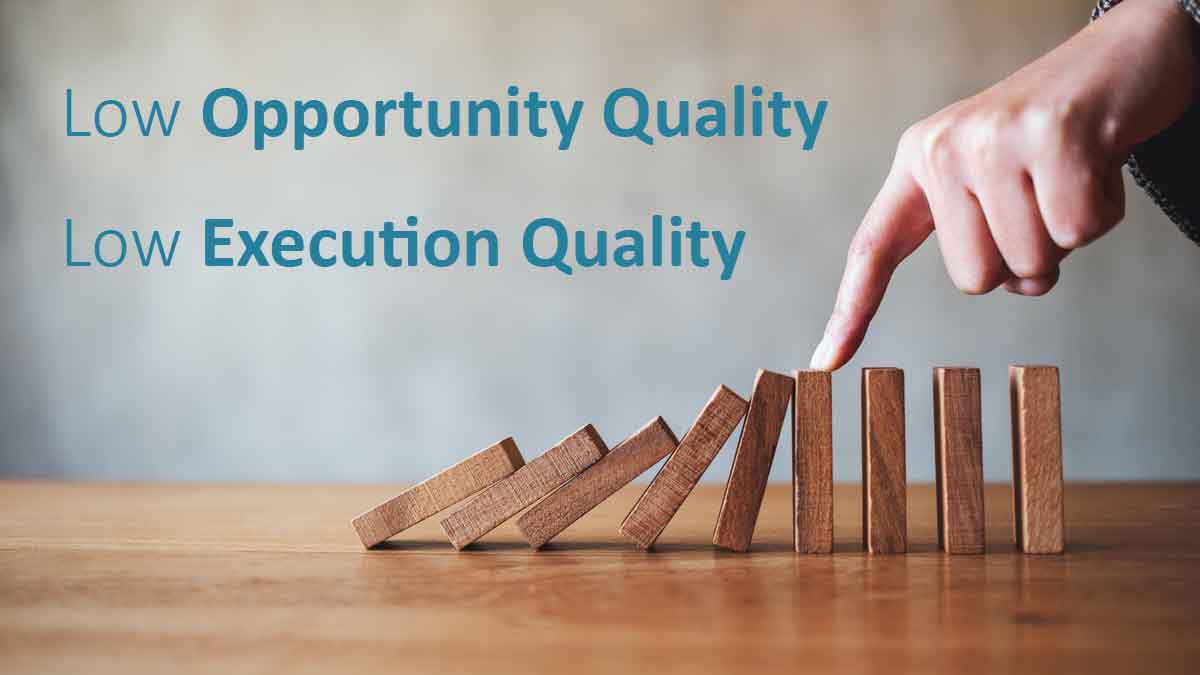 Imagine two new-product project teams have gate reviews on the same day, and both projects are stopped. The first is stopped for the right reasons, e.g. smaller-than-expected market size or low customer interest… as evidenced by tiny Market Satisfaction Gaps. This is low Opportunity Quality. The second team is stopped due to sloppy work: skimpy customer interviews and much confirmation bias. This is low Execution Quality. Celebrate the first team. Train the second. For every project, make sure you know which is which.
More in article, 3 Problems with Innovation Metrics
Categories: