B2B Organic Growth Series: Chapter #11
Avoid the pitfalls of 2nd order effects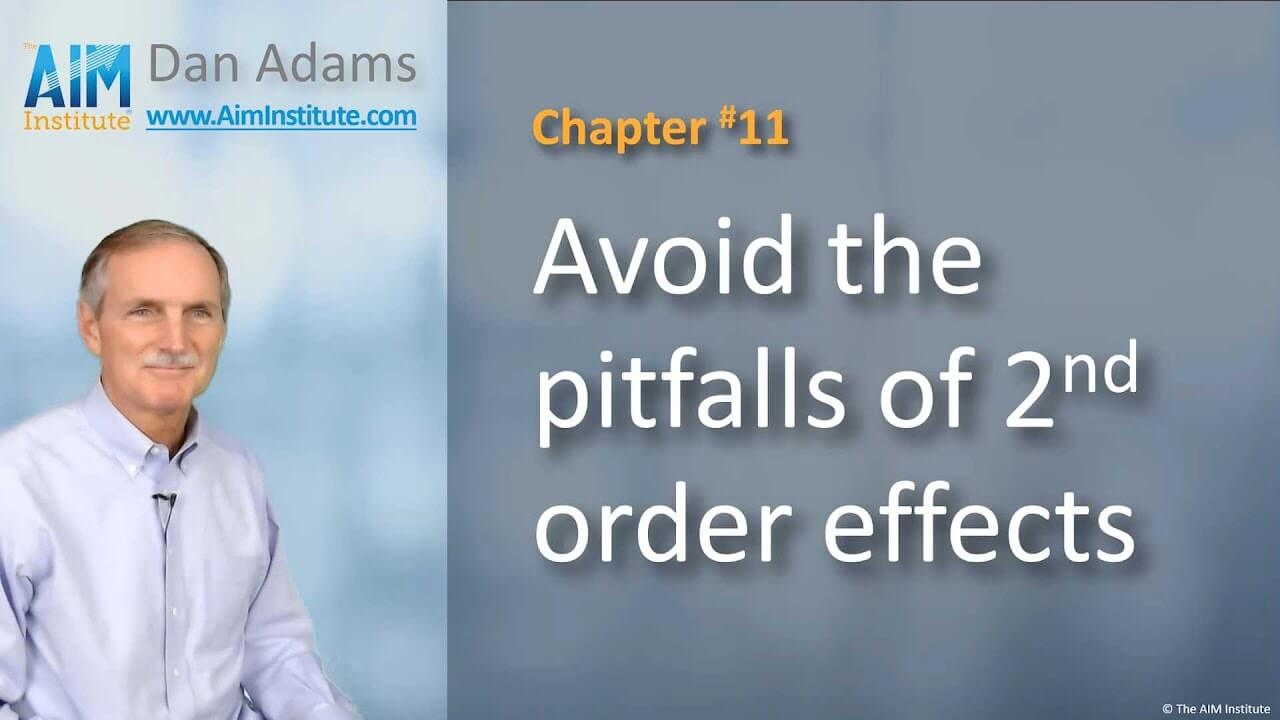 Subscribe to the series. Get 50 free videos, sent daily or weekly.
First-order actions like spending freezes and travel bans lead to second-order growth declines. Your leadership team needs to be wary of "first-domino fixation" and "first-domino amnesia."
b2bgrowth.video/11 Video length [1:55]
Transcript of Chapter 11
In the early 1900's, the French colonial government of Hanoi faced an exploding rat population, so they placed a bounty on rat tails people turned in. The first-order effect was lots of rat tails turned in… but the second-order effects were lots of tail-less rats in the city. And new rat-breeding farms.
Whenever you change a system to deliver a first-order effect, you will always have a second-order effect, which is often undesired.
So you may think you're tipping just one domino, but there's always a second domino that will tip later… and usually more dominos after this.
How's this apply to B2B organic growth? Let's say you freeze discretionary spending. Good news: You meet this quarter's earnings target.
But it also slowed dozens of new-product projects as teams waited to run outside lab tests, hire technicians, interview customers, and so on. Product launches are pushed back… which delays future revenue… leading to poor earnings growth. What do you do now? Freeze spending again?
Business leaders are sharp about most things, but often suffer from first-domino fixation. And I'm sorry to say most don't learn from this experience. Let's say you're lamenting your poor earnings growth: How many times have you heard someone say, "Well the problem is all those crazy spending freezes the last few years"?
Never? I call this first-domino amnesia.
But don't forget this is usually true: Easy fixes now lead to problems later, and hard work now leads to rewards later. In the next chapter, we'll see how the hard work of building your growth capabilities pays off.
Categories: