B2B Organic Growth Series: Chapter #23
Eliminate most commercial risk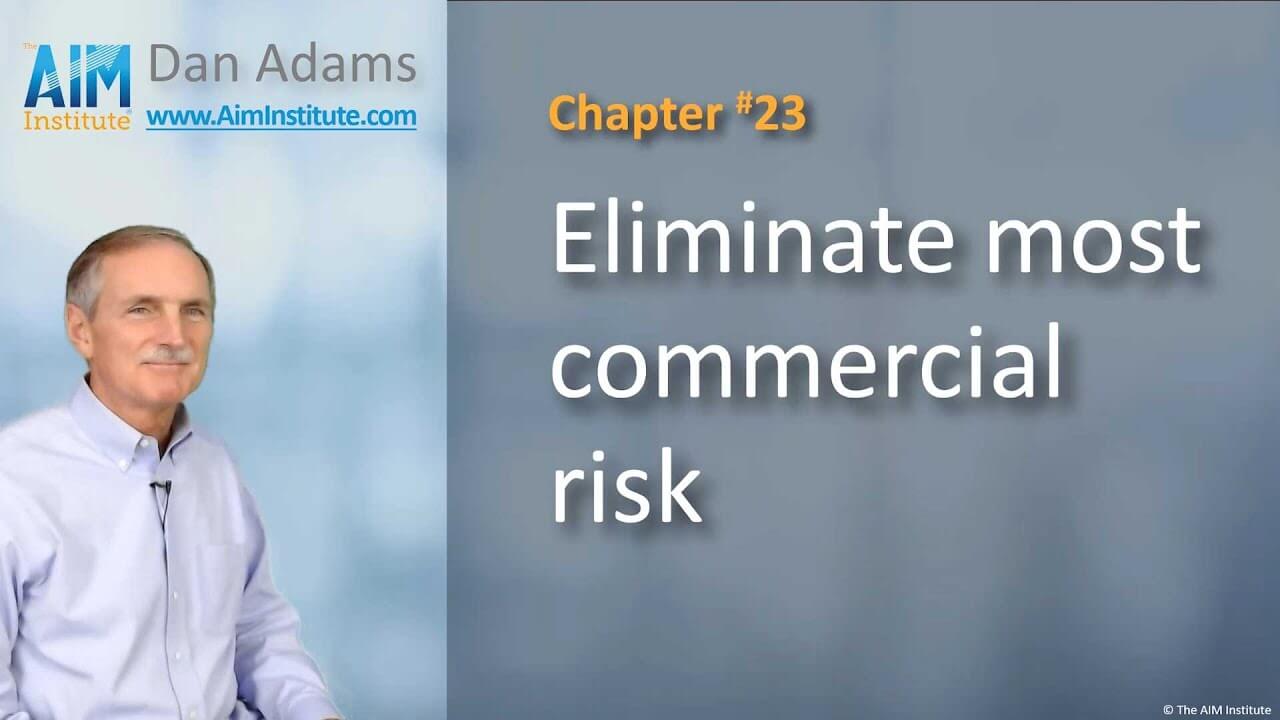 Subscribe to the series. Get 50 free videos, sent daily or weekly.
For 5 decades, commercial risk—not technical risk—has been the leading cause of new-product failures. Follow this 11-step path to eliminate most commercial risk in the front end of innovation.
b2bgrowth.video/23 Video length [2:34]
Transcript of Chapter 23
Are you a thrill-seeker? Do you like to recklessly gamble with millions of R&D dollars? Well, we can't eliminate all risk for you, but we can help you eliminate unwarranted risk.
Consider two types of risk: technical and commercial. Which causes most new product failures? In 1971, the leading cause was "inadequate market analysis," and nearly five decades later, "no market need."  So commercial risk remains the biggest problem.
When do you lower technical risk? In the front-end, development or launch stage? Your R&D does this in the development stage, right? After all, you wouldn't launch your product hoping it works.
How about commercial risk? Many companies don't understand this until the launch stage. They launch their product at customers, hoping they'll buy it.
You can do much better. You can eliminate most commercial risk in the front-end. But this only works for B2B, where customers have high knowledge, interest, objectivity and foresight.
To understand how to lower B2B commercial risk, let's start with what high risk looks like. That's when you guess what customers want… or perhaps ask some of your sales reps… or ask only one job function at one customer.
You're better off interviewing many job functions at many customers… and interviewing down the value chain with customers' customers… and the entire ecosystem like co-suppliers and industry experts.
You also reduce commercial risk by how you interview. Instead of boring questionnaires, you should let the customer lead the interview… use advanced probing methods… and trigger methods to help the customer generate fresh ideas.
You can add observation during customer tours…and conduct quantitative interviews. We've found this to be the most important, because it delivers unfiltered, unbiased customer insight.
We'll cover many of these steps in later chapters, but let me leave you with this thought: If you have new products in development with high technical risk, that's OK. But if they have much commercial risk, you really need to ask why you're taking this unwarranted risk.
Categories: