B2B Organic Growth Series: Chapter #39
Launch new products with power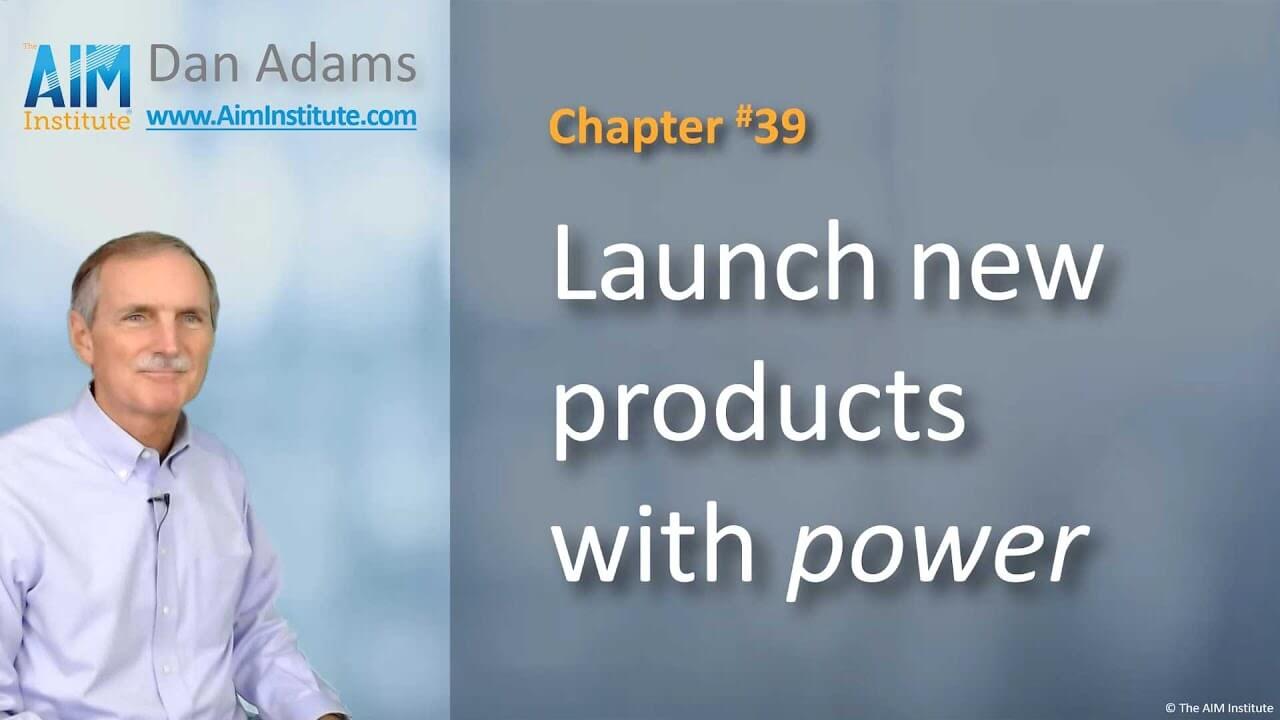 Subscribe to the series. Get 50 free videos, sent daily or weekly.
You want to deliver the right product to the right market using the right message through the right media. To do this, use AIM's approach: "Who to tell… What to tell… How to tell."
b2bgrowth.video/39 Video length [2:40]
Transcript of Chapter 39
One B2B client told me: "We don't release our new products. We let them escape." To improve your product launches, start in the front-end… when you create your product design.
Then you develop it and deliver the innovation with your product launch. This is early-stage marketing… and late-stage marketing. It should all be connected by market needs. First you understand them… then you satisfy them.
We see three common shortcomings: First, due to low-quality front-end work, suppliers develop the wrong product, so even the best launch is just putting lipstick on a pig. The second is poor linkage between these stages: The launch is not driven by what was learned in the front end. Third, suppliers rely on outdated promotional tools.
As a remedy, follow these 4 steps: The Right Product delivered to the Right Market using the Right Message through the Right Media.
Satisfy the most important, unmet needs… target prospects by segment, position in the value chain, and job function… press customer hot buttons in their language… and reach prospects using the most effective venues. The sequence is critical: First, address real needs with your product… then who to tell… what to tell… and how to tell it.
The first three should always be informed by your front-end work. Consider the last point: You can combine traditional media and online media, which are often counterparts of each other. Your print advertising can also be online advertising. Your press kit can become a digital news release. Your print journal article can become a downloadable white paper, and so on.
How will you decide which of these to use? If there are just a few buyers in your market, pursue these easy-to-find companies vigorously. If there are thousands, become findable using online media. If you're a leading supplier, leverage relations… through your sales force, for instance. If this market is new to you, build credibility, perhaps with technical or white papers.
This e-book will give you many more tips on how to generate exciting launches in your business. Remember, the more value your new product delivers to customers, the more important it is to launch it with real power.