B2B Organic Growth Series: Chapter #50
Your organic growth roadmap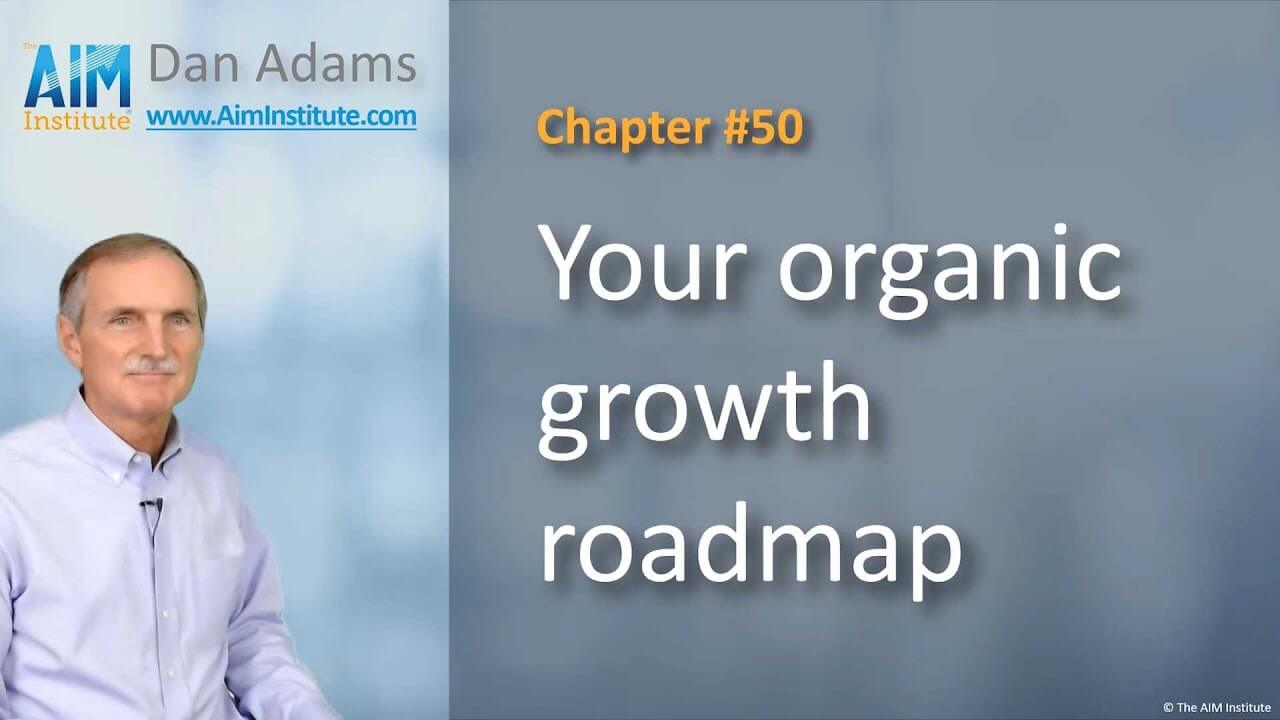 Subscribe to the series. Get 50 free videos, sent daily or weekly.
You've covered a lot in 50 video chapters: Where do you start? This video covers 3 suggested steps on a roadmap to greater growth (and also covered in "Organic Growth Roadmap").
b2bgrowth.video/50 Video length [2:28]
Transcript of Chapter 50
It's one thing to watch 50 videos, but if you want to change your business, where do you start? I suggest three initiatives:
First, Become Driven by New Goals. Instead of "Maximizing shareholder wealth" use "Understand and meet customer needs better than others"… as we discussed in video chapter 8.
And then run the Growth Driver Index metric annually and make improving this percentile ranking part of your leaders' performance objectives. This will help you provide better balance between Results and Capabilities… reprioritize major initiatives… extend your time horizon… avoid dangerous 2nd order effects… reduce organizational friction… and identify and reward the Builders in your company.
The second initiative is, Build New Growth Capabilities. Use the B2B Growth Diagnostic to plan which growth capabilities to focus on. Especially focus on understanding customer needs. This helps you get better at market concentration… qualitative Discovery interviews… quantitative Preference interviews… probing skills… customer tours… and value calculators.
The third initiative is, Require Evidence of Customer Needs for any significant new product development. Do this by Implementing the Commercial Confidence Index, the % of known customer needs—not assumed—in your new product R&D spending… based on Market Satisfaction Gaps or something similar.
This will help your business increase its use of quantitative Preference interviews… engage customers more closely… accelerate your time to money… build stronger business cases… stop squandering R&D… and eliminate most commercial risk in the front end.
That's still a lot to remember. Just download this guide, Organic Growth Roadmap.
You'll see a recap of these three roadmap steps… as well as a syllabus with abstracts and links to all 50 video chapters in this series.
If you have questions or would like help with your B2B organic growth, let us know (www.ContactAIMInstitute.com).
Categories: