B2B Customer Interviews: Are They Different?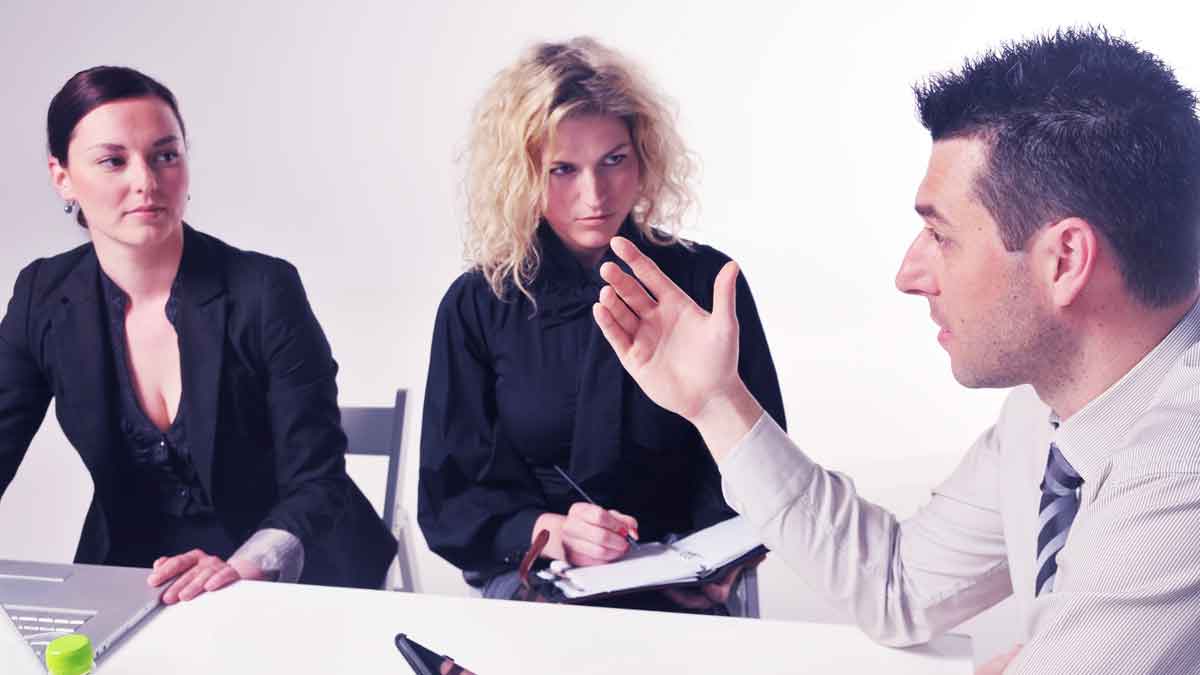 When I ask industrial producers if they conduct B2B customer interviews during new product development, I generally get one of two responses: 1) No, but we should. 2) Yes, we use a voice-of-the-customer (VOC) approach, such as Quality Function Deployment or Design for Six Sigma. In this briefing, we'll think through the second response.If you are using the same one-size-fits-all VOC interviews for industrial goods that others use for consumer goods, you're sub-optimizing. Business to-business (B2B) producers have huge advantages over consumer goods producers, but they may not be immediately obvious. After all, didn't the fellow who bought a rail car of soda ash on Friday also buy a can of soda pop on Saturday?
Click here to learn about the significant differences between B2B and B2C.
Nope. He changed… a lot. Compared to retail consumers, industrial customers are more technically savvy, more rational in their decisions, more dependent on suppliers, fewer in number and more diverse in their applications for any one product. Careful reflection of these customer differences should lead you to three goals in the front-end of your B2B new product development (NPD). These, in turn, will lead you to different approaches than you are likely using today (see Figure 1).
Three B2B Front-End Goals
First, collaborate deeply. Expect more out of your B2B customer interviews with a hydraulic hose buyer than with a garden hose buyer. You can have an intelligent, peer-to-peer conversation about pressure ratings, fluid specifications, etc. And expect greater interest, since your innovations can help the hydraulics engineer become a hero with his next new product. Without innovative suppliers, his path to acclaim and personal satisfaction is a difficult one.
Second, "pre-sell" your product. Nothing makes someone want to buy a product as much as helping to design it. @aim_institute Here's where the smaller number of industrial customers works to your advantage. You can't engage a million toothpaste consumers, but what could you do with your ten largest print paste customers? I've found this "engagement" to be a great benefit which—as we'll see—is under-exploited with traditional VOC methods.
Finally, maximize your "value capture." Consumers generally use food coloring to… well… color food. But industrial customers can use your colorants for a broad range of applications, from plastics and paints to pills. Typically, some of these applications give you excellent profit and growth prospects, while others are downright ugly. Through careful market segmentation and an intense concentration on the most attractive segments, you can amplify your earnings.

B2B Customer Interviews: 4 Approaches for Success
Collaboration, pre-selling and value capture are wonderful goals, but to reach them you'll need new approaches. @aim_institute. Forget traditional VOC techniques such as tape-recording or observing your customers like Jane Goodall's chimps, or getting mired in inscrutable statistical manipulations. Instead, use four approaches designed specifically for B2B front-end NPD work:
1) Use a digital projector when executing B2B customer interviews  and record the information so all can see it. Their engagement will go up by an order of magnitude. I ran into a customer a couple of years after I did one such interview and he said, "I had been interviewed by others, but with your approach, I felt like I was part of the process. And I could make sure you were getting things right because I could see what you were recording."
Forget tape-recording or observing your customers like Jane Goodall's chimps.
2) Go easy on the statistics. Sure, conjoint trade-off analysis can be a beautiful thing. But how engaged will your customers feel if they can't understand why one product attribute was improved over another? Instead, use simple but effective quantitative means to measure their views on satisfaction and importance. Remember, without their understanding, it can't be their new product.
3) Perform side-by-side competitive tests using procedures that were suggested by during B2B customer interviews. Without such tests, you a) won't keep customers as interested, b) may get blind-sided by competitors, and c) could overlook a competitive weakness to attack in your product design and promotions. But here's the biggest reason for testing: Let's say you develop a product that delivers serious new value to your customer. Unless you quantitatively understand all the alternatives from his perspective—including other technologies—you will leave money on the table when you price your new product.
Without competitive testing, you will leave money on the table when you price your new product.
4) Segment your market. B2B producers often have many options to aim their scarce resources at… yet they tend to rush headlong into product development before fully considering them. Three conditions should first be present: a) a cluster of customers with similar needs—a.k.a. market segment—is clearly defined, b) the segment is worth winning in terms of size, growth, profit potential, etc., and c) the segment is winnable; that is, the segment is not heavily-defended by a well-entrenched competitor. Miss this early step and you are sure to waste resources.
Sharpening Your Competitive Edge

If you are now using traditional VOC customer interviews, congratulations! VOC is much better than a VOO approach (Voice-of-Ourselves).  Just add these four approaches to reap a great deal more out of your efforts. You already have much of the discipline and individual skills in place; now you can capitalize on the advantages of a B2B producer.
If your new product development process does not require customer interviews today, consider two questions: 1) Do I have competitors beating me to the new product punch today because they are using interviews to uncover customer needs? 2) Can I leapfrog these competitors by building a company-wide competency of B2B customer interviews?
B2B Customer Interviews: Learning More
Helping industrial clients do their own B2B customer interviews is the most important thing we do at The AIM Institute. But in order to get the full benefit, we've learned you must also do some other things well, like market segmentation, side-by-side competitive testing and crystal-clear business-case thinking.
That's why we've wrapped all these practices together in a process called New Product Blueprinting. It's designed exclusively for the front-end of B2B. Our clients quickly drive implementation throughout their organizations with our easy-to-use Blueprinter® software. Since we're talking about training in personal skills, all of this fits seamlessly into any new product development process your company has today. To learn more, explore our training opportunities and upcoming events, or contact us for a free consultation.
Click here to learn more about the differences between B2B and B2C
Categories: