Awkward Reality #393
My first rule of battles: You can't win one you don't know you are in.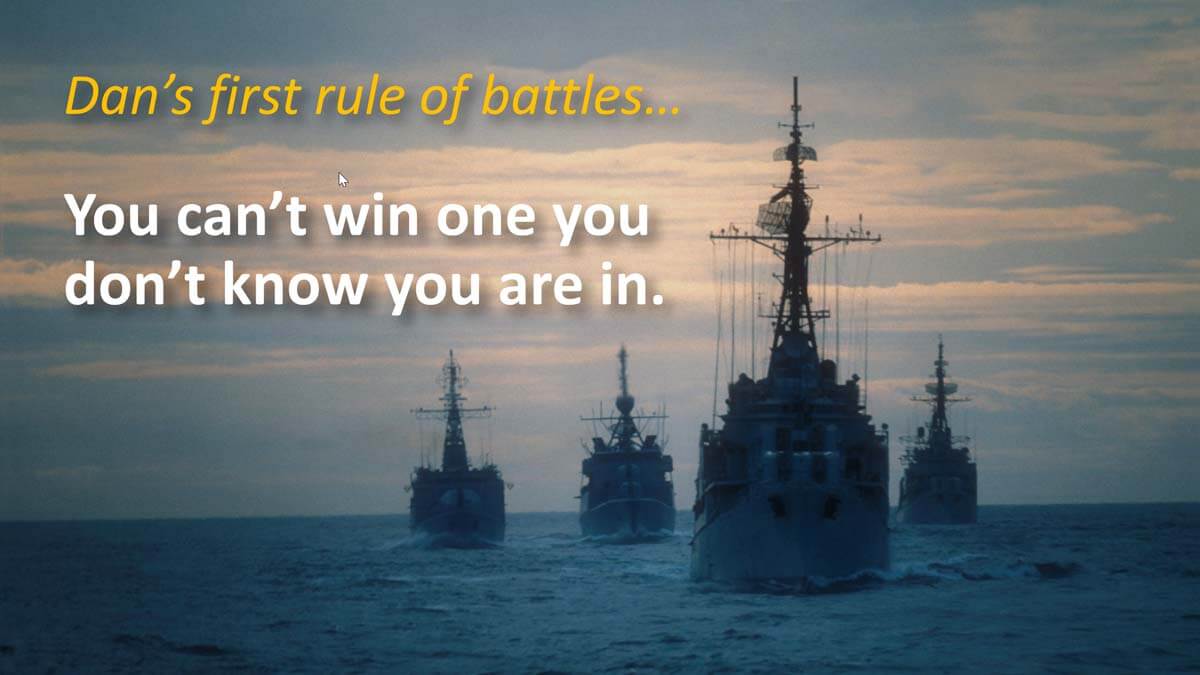 In the 1970's, Detroit automakers didn't realize they were in a battle for quality. but Toyota did. In later years, the battle moved from quality to productivity improvements. But those were both last century's battles. Today the battle is over innovation… to deliver more value to customers than your competitors.
Does your business leadership team know it's in a battle for innovation? One way to find out is to wait until a competitor upends your market with a blockbuster new product. A better approach is to start building innovation capabilities earlier and strong than those competitors. More in white paper, Catch the Innovation Wave
Also see 2-minute video, Catch the innovation wave
Categories: