Faster Product Development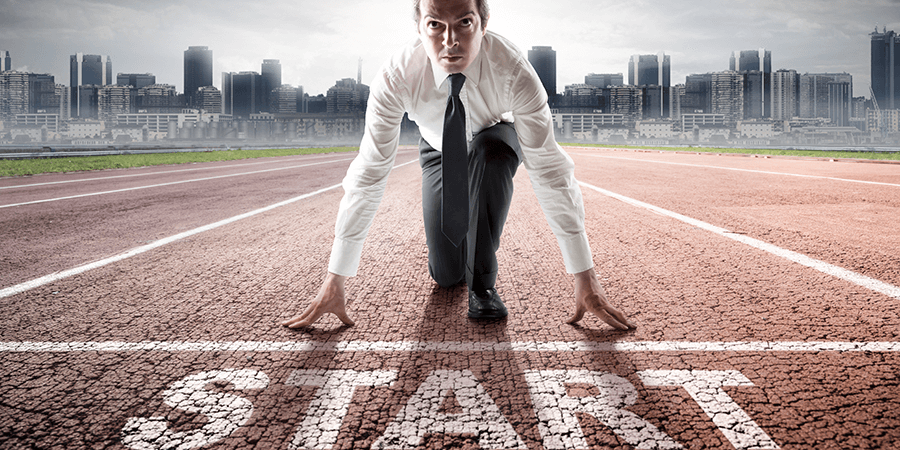 Do we want faster product development? Well… a critical innovation objective for most major corporations can be summed up by fictional race car driver Ricky Bobby from the movie Talladega Nights when he said, "I wanna go fast." As a child, when young Ricky was asked most any question, he merely replied, "I wanna go fast, I wanna go fast, I wanna go fast!"
And yes, with product development, we do wanna go fast. We want faster product development. According to a McKinsey study, (Speeding Product Development: Ancona and Caldwell; MIT Working Paper 344-92-BPS) a company loses an average of 33% profit when a product is shipped at least six months late.
So how do we go fast? Both leadership and product development teams have power to impact speed. They can either step on the accelerator or pump the brakes. Let's look at what each can do to go fast.
How can leadership help with faster product development?
Leadership creates this environment for speed or sloth by providing both structure and freedom. Assuming that the basics are in place (gated development system, technical resources, etc.) Leadership has three underutilized accelerator pedals. One for resources, one for communication, and one for accountability. Leaders have the pedals for faster product development… should they choose to use them.
Leadership Pedal #1: Resources
Leadership must provide the resources for market understanding.
To have the best chance to succeed, the team should have adequate time, money and training to do the necessary research, the "Voice of the Customer Work, etc. so that they may determine the market opportunities within the chosen market. Of course, a New Product Blueprinting project is an excellent means to accomplish this! But additionally, teams should execute secondary research, investigate their own internal data (such as warranty or customer service logs), and execute competitive benchmarking. Not surprisingly, faster product development does take this type of upfront support.

Ensure team continuity.
Few things are more disruptive to progress than when team members are shuffled around into other roles. Some of this is unavoidable of course. Still, the better job that leadership can do to keep the team intact, the faster that new product development will occur.
Keep the team together for the next project.
Teams are strange in that they are entirely composed of people! Imperfect people with various skill levels and also with feelings and emotions. It also turns out that they are more productive when they are working within an atmosphere of trust. When working relationships are in place from a previous project, team members will be more productive for the next one. Likely resulting in even faster product development the next time.
Leadership Pedal #2: Communication
Insist on regular updates.
The leadership team should remain informed about the team's progress. Though, each session should not be adversarial and negative – like we might see on an episode of "Shark Tank". As a leader, you should not penalize the team for bad news – in fact, you should encourage it.
Your encouragement will inspire loyalty, creativity and honesty. When bad news is punished, this creates a cycle of unproductive behavior that incites teams to present an unrealistically rosy scenario. Over time, this creates an atmosphere of mistrust. Additionally, it creates optimistic milestones which the team will never hit.
Avoid pushing a technology or a market view from leadership.
A common leadership overreach. Accept that the team is closer to both the market and the technology – and resist the impulse to insist on a particular solution.
Leadership Pedal #3: Accountability
Insist on value propositions that address customer needs.
If the team asserts that a certain market problem exists, ask for their supporting data. Ask probing questions to verify that the team does indeed understand their market.
Insist that many functions participate in market understanding.
Leaders should encourage marketing to include technical team members when executing customer insight activities. This will prime the minds of the technical experts to develop the best creative solutions.
Insist upon good project management.
Project management basics are a must. This means a schedule, budget, and a detailed risk assessment. Leaders should ensure that the risk assessment goes beyond the FMEA (Failure Mode Effects Analysis – a fancy term for a technical risk assessment!) and also includes market risks.
(In fact, consider AIM's Minesweeper® and method to manage the risks of a new initiative.) Beyond leadership though, it is ultimately the product development teams that gets the work done. Let's look at how they can impact speed.
How can teams accelerate new product development?
Innovation teams also have three underused accelerator pedals they can use. Three powerful ones are Market Knowledge, Risk Management, and Communication.
Team Pedal #1: Market Knowledge for NPD Accuracy
Know the target – Speed makes no sense without accuracy
Teams should use budgeted resources to understand market needs before beginning to develop solutions. And of course, a New Product Blueprinting project is a great solution! How does market knowledge speed up development you may ask? When the team begins with a market's desired outcomes, this depersonalizes "who is right" so that "what is best" may be chosen instead. The market knowledge is a compass that keeps the team marching together towards the same objective.
Team Pedal #2: Risk Management

Manage the market risks in addition to the technical risks.
The team will already have many tools in place to manage technical risks. But what is in place to manage commercial or market risks? Teams should perform a market risk assessment at the beginning of each project. As part of this, they should consider the likelihood and consequences of each risk and develop mitigation plans accordingly. As part of the mitigation program, all should be vigilant about the use of a B2B favorite technique, the "concept test." Concept testing is a risky and failure prone process when executed without an understanding of customer needs.
Team Pedal #3: Communication
Communicate constantly to leadership  – especially bad news
It is tempting to hide uncomfortable facts or test results. The truth is that bad news does not get better with age. Teams should be aggressive in communicating bad news. This will help to build trust.
And therefore, both leadership and development teams have the potential to expedite product development, not just for speed, but to ensure that the new products will be financial wins in the market.
To accelerate development at your company, click here to learn how with Minesweeper® software. 
Categories: